International Business Development Specialist
Salary :

£42k - £45k, dependent upon experience + benefits
Company : Institute of the Motor Industry (IMI)

Contact : Cheryl Kennaird

Email : ceooffice@theimi.org.uk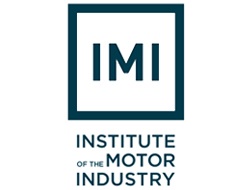 Main Purpose of the Job
The IMI is the world's leading automotive professional body and awarding organisation dedicated exclusively to the international automotive industry. Continued growth and interest in IMI solutions has led to this opportunity to further develop the IMI's commercial interests in global markets. If you have a track record of selling qualifications, training solutions or education services and want to make a real difference to the careers of people working in the global automotive community, we would like to hear from you.
You will use your consultative sales and business development experience to define and deliver opportunities for IMI to develop new business partner relationships and to achieve agreed KPI's for sales of IMI products leading to Professional Registration recognition in international markets.
You will champion and act as an ambassador of IMI, its values, mission and market position with IMI Awarding approved centres and as the leading professional association working for the motor industry worldwide. The International Business Development Specialist will play a key role in the future development of the IMI, its international reach and influence – truly helping to shape the future of the industry and with future career opportunities at the IMI for success in the role.
Qualifications
Minimum of HND/Degree or equivalent preferred. Excellent written English and used to creating business winning strategies and proposals is important.
The candidate would ideally hold membership of the IMI at MIMI or FIMI level and approved or accredited assessor qualifications would be helpful insights but is not an essential requirement.
Certificate in Education would be an advantage with recent evidence of professional training in modern consultative selling appropriate to this role. Comfortable contacting and presenting to a wide range of people, you will need to be flexible in outlook and skilled in working and relating to diverse cultural and business environments.
Fluency in English is a mandatory requirement and another business language would be helpful but not essential.
Competence in Microsoft Office applications including PowerPoint is desirable for remote reporting and communication.
Working Conditions
International travel required as necessary. It is also likely that travel will need to be completed outside of normal office hours including international travel, with occasional requirement for late return or nights away from home.
Salary
Range £42k - £45k, dependent upon experience + benefits
How To Apply
If you are interested in applying for either of the roles, please submit your CV and a covering letter, explaining why your skills and experience make you suitable, to the HR team - ceooffice@theimi.org.uk.

The IMI is an equal opportunities employer.
Normal 0 false false false EN-GB X-NONE X-NONE
Apply for this job
Please complete the form below.
Your data is used to notify the employer of your interest and they may contact you about the vacancy. We will not use your data for any other purpose. Your details will be deleted from our database seven days after the vacancy closing date.