Account & Development Manager - Automotive
Job added:

2 September 2016

Salary :

£40 plus £4K annual bonus, company car, pension and private healthcare

Location :

CRO (Croydon) Role is based in Croydon with occasional travel within South East England

CRO (Croydon) Role is based in Croydon with occasional travel within South East England
Company :

Allianz Global Assistance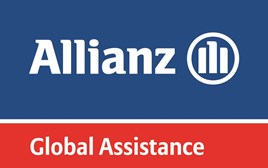 800x600 We have an exciting high profile opportunity for an Account and Development Manager to manage a portfolio of existing blue chip automotive clients and generate new business
Our Company
Allianz Global Assistance is a world leader in, Roadside Assistance, Automotive Warranty, Travel Insurance, and Personal Services. Our job is to provide you, via your travel agent, car dealer, bank or insurance company, with fast, caring, quality services whenever you need them, wherever you are.
The Role
We have an exciting high profile opportunity for an Account and Development Manager to manage a portfolio of existing blue chip automotive clients and generate new business. You will be responsible for developing and implementing an account strategy for your nominated account(s), ensuring agreed sales targets and maintaining effective relationships with key internal departments so that all client related activity is effectively supported by AGA.
Any new business wins whether within existing or new clients must be effectively managed and maintained on an on-going basis. All activity must be supported with accurate reporting and current industry analysis enabling the client(s) to achieve a competitive edge within their respective markets.
The Person
Ideally from an account management / automotive background, the successful candidate must possess the following:
Successful background within business to business account management and developing/business growth
IT literate & experienced within Microsoft Office packages (Word, Excel, Powerpoint, Outlook)
Strong organisational and interpersonal skills, and ability to communicate confidently/diplomatically at all organisational levels and with clients
What can we offer you?
We offer you an exciting, challenging and high profile position working on behalf of well-known blue chip automotive manufacturers. You will be offered a competitive salary, company car, bonus, pension scheme and private healthcare.
How To Apply
800x600 To apply for the role please visit:
https://external-allianz-assistance.icims.com/jobs/1752/account-and-development-manager---motor-sales/job
Normal 0 false false false EN-GB X-NONE X-NONE