After Sales Regional Business Manager x 3
Salary :

£Competitive + benefits

www.am-online.com
Company :

Kia Motors (UK) Ltd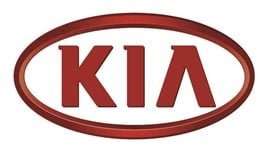 If you are looking to work in a highly motivated and successful field team, and for your next challenge, it's time to take your career to another level. It's time to join one of the fastest growing automotive brands in the country.
Welcome to Kia Motors (UK) Ltd - an ambitious and dynamic business that combines pioneering brand strategies with groundbreaking product design. With an exciting programme of new model introductions and big plans for the future, we aim to surpass expectations through continuous auto innovation.
You'll be right at the heart of that future as you work to maximise dealer After Sales opportunities and profitability. Managing a Region of approximately 16 dealers, your challenge will be to improve all aspects of after sales' performance. A large part of this will involve increasing parts and accessory sales to individual dealers, ensuring high levels of customer satisfaction and increasing customer retention.
Experience in an automotive manufacturer/importer level role is essential, alongside experience of dealer parts and after sales commercial operations. Last but not least, you should have experience in After Sales management at a senior level and you should be able to apply these skills to make a positive impact in this role.
Please specify the region you are applying for in your cover letter.
Applicants will be expected to live within the Region they are applying for.
Region 5 – North London/East Berkshire/Buckinghamshire/ Hertfordshire/ Bedfordshire/Northamptonshire/Oxfordshire
Region 7 – Staffordshire/Shropshire/North Wales/Cheshire/South Lancashire
Region 9 – Leicestershire/Nottinghamshire/Lincolnshire/South Yorkshire
How To Apply
To apply, please visit https://my.hirehive.io/kia-motors-uk/jobs/35427/after-sales-regional-business-manager-x-3
Closing date: 6th July 2018
No agencies please.