Aftersales Manager
Salary :

Commensurate with skills and responsibilities

Location :

Brighton Volkswagen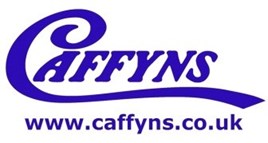 Position: Aftersales Manager
Location: Brighton Volkswagen
Hours of Work: 8:00am to 6:00pm Monday to Friday
Occasional additional hours as required
Closing Date: Sunday, 26th March 2017
Assessment day will be held week commencing 3rd April 2017 at Eastbourne Head Office
MAIN PURPOSE OF JOB:
To ensure the efficient and profitable operation of the parts and service department by establishing and agreeing with dealership management, and meeting objectives that cover the aftersales department's operating policies and standards to achieve both high levels of customer satisfaction and profitability.
To control resources at a level commensurate with profit requirements and enhanced customer relations.
To maximise departmental profitability through the sale of labour, parts and associated products to franchise and non-franchise customers.
OBJECTIVES AND KEY TASKS:
Ensure the Aftersales departments achieve budget objectives by continual weekly/monthly examination of accounts, operating controls KPI's and composite figures to allow the necessary improvements and corrective action to be taken where variations occur.
To improve the quality of customer service and retention by enhanced facilities, improved technical skills and effective marketing.
To maintain effective control of expenses in line with budget objectives by monthly examination of management accounts.
To ensure all warranty claims are submitted accurately and within the manufacturers' timeframe.
Full job description can be found on our website www.caffyns.co.uk and click on Careers.
How To Apply
Please go to www.caffyns.co.uk and click on careers
Apply for this job
Please complete the form below.
Your data is used to notify the employer of your interest and they may contact you about the vacancy. We will not use your data for any other purpose. Your details will be deleted from our database seven days after the vacancy closing date.