Bodyshop Development Manager
Job added:

5 February 2018

Salary :

Competitive Salary + Bonus + Benefits

Location :

Field Based – South East
Email : info@avantconsult.com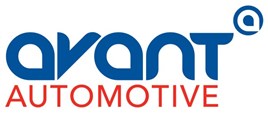 Avant Automotive delivers award winning consultancy, software and training to the automotive sector. Specialising in field services, our team of experts execute business strategy for our clients to ensure the highest quality, standards and experience is maintained for their customers.
We are seeking a highly motivated individual with relevant industry experience of Vehicle Manufacturer Bodyshop and Retailer Aftersales operations that can develop and deliver our clients business strategies.
As a Bodyshop Development Manager, you will be responsible for managing and improving operating standards, customer satisfaction and commercial performance for an industry leading, prestigious Vehicle Manufacturer's body repair network.
Key responsibilities include implementing strategies to promote parts sales, providing expert guidance, leadership and motivation to achieve the highest standards by ensuring workshop and repair standards and quality, operational performance, exceptional customer satisfaction, training accreditation and approved parts and materials are effectively managed in the repair process.
Working from a home base, you will lead by example with a strong customer focus and commercial awareness. You will have the ability to work to tight deadlines whilst managing our client's priorities. You will need highly effective communication, influencing and negotiating skills. You will be a high performer who consistently exceeds targets and expectations.
Computer literacy is an essential component of the role, as you will be managing key performance data and reports on Avant's unique software systems, monitoring and reporting on retailers and bodyshops within approved networks.
How To Apply
To apply for the role please send a copy of your CV and a covering letter via the online enquiry from in the careers section of our website http://www.avantautomotive.com or email to info@avantconsult.com
Apply for this job
Please complete the form below.
Your data is used to notify the employer of your interest and they may contact you about the vacancy. We will not use your data for any other purpose. Your details will be deleted from our database seven days after the vacancy closing date.