Branch Financial Controller
Salary :

£50k plus private health care
Company :

Grange Jaguar Land Rover Woodford

Email : simon.wells@cambriaautos.co.uk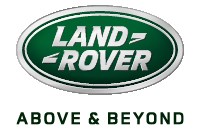 Cambria Automobiles PLC is one of the fastest growing automotive retail groups in the UK. Founded in 2006, the business now has 30 locations nationally, representing 45 Franchises and 17 brands with annual turnover of in excess of £600 Million.
The Role
We are currently looking to further strengthen the Grange team by recruiting a talented Branch Financial Controller based at our Jaguar Land Rover site in Woodford. Reporting to the Regional Financial Controller your remit will be to manage the accounting of the business and to provide support to the Head of Business in respect of operational issues and financial affairs.
Your duties will include maximising cash flow and return on capital, preparing and maintaining accounts to audit level including monthly management accounts, half and full year returns. You will monitor budgets; co-ordinate all departmental returns while managing the Accounts administration function to ensure that all records comply with company and statutory requirements.
The Individual
You will be an experienced Accountant from within the retail automotive sector and be results orientated with the ability to meet strict company and manufacturer deadlines. You will be qualified either through accreditation through a recognised accountancy body or through experience. You will need to be able to demonstrate leadership skills with the ability to motivate and inspire your team. In addition, you must be comfortable working in a fast paced, constantly changing environment and possess strong interpersonal and communication skills.
How To Apply
To apply for this position, please send a covering letter along with your CV and any back-ground information you feel supports your application to: simon.wells@cambriaautos.co.uk, Group Financial Controller
Apply for this job
Please complete the form below.
Your data is used to notify the employer of your interest and they may contact you about the vacancy. We will not use your data for any other purpose. Your details will be deleted from our database seven days after the vacancy closing date.