Brand Director
Job added:

10 August 2017
Email : recruitment@vindisgroup.com

Website : www.vindisgroup.com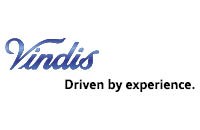 As a Brand Director for the Vindis Group, you will have executive responsibility for directing, guiding and evaluating the performances of a number of volume businesses; and will do so via a strategic outlook, robust strategies and people-focused approaches. You will have a clear vision for your market area and will understand how to embed this effectively into your businesses.
You will have an authentic and charismatic leadership approach, that will ensure you gain the respect and consideration that this role requires. You will understand how to engage in professional and objective-focused conversations, whilst ensuring a high level of rapport is established and maintained; and you will be the gateway between the Vindis Group and the Manufacturer.
In collaboration with your Brand Managers, you will ensure that:
the businesses are structured in a manner that is fit for purpose;
there is a comfortable culture of innovation and change;
targets and objectives are understood, appropriately cascaded, monitored and measured;
robust budgeting, forecasting and reporting mechanisms are in place;
you operate in the best interests of all parties – comfortable receiving and constructively challenging the performance of yourself and others; and
effective relationships are established and maintained between customers, colleagues, suppliers and representatives of the Volkswagen Group.
As a member of the Company's Operational Directors, you will report directly to the Company's Managing Director and Chairman and you will integrate effectively with your immediate peers. You will respect the collaborative and joined-up decision making processes that underpin the Head Office functions; and be a positive and proactive contributor to these. You will be an ambassador for the Company's Vision.
In return, you will be joining an established organisation at the forefront of the motor industry, and one which continues to evolve and expand. You will receive an industry leading remuneration structure and one which reflects your position as an integral member of the Vindis Group. Due to the challenging nature of this role, it is essential that applicants have previous experience in a Brand Director position; a long-term and proven history in a Head of Business/Brand Manager role; or transferable skillsets gained within a Manufacturer environment.
How To Apply
Should you wish to apply for this position please visit https://www.jobtrain.co.uk/vindisgroup/displayjob.aspx?jobid=1508 Normal 0 false false false EN-GB X-NONE X-NONE
Apply for this job
Please complete the form below.
Your data is used to notify the employer of your interest and they may contact you about the vacancy. We will not use your data for any other purpose. Your details will be deleted from our database seven days after the vacancy closing date.