Business Development Manager
Job added:

3 December 2015

Location :

South West England and South Wales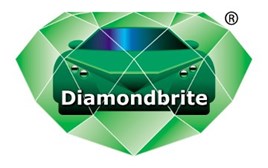 Jewelultra Ltd is a manufacturer and global supplier of automotive chemicals, supplying directly to trade. Diamondbrite is internationally recognised as a significant profit generator for many leading car dealerships and groups.
We are currently looking to recruit a new business development manager to cover the South West of England and South Wales, who will ideally be located within that territory. Whilst you will be expected to manage a number of existing accounts, an essential element of the role will be to actively pursue new clients and develop new business opportunities.
Applicants must demonstrate a track record of target achievement & business improvement in a sales environment, have the ability to engage potential clients, be commercially aware, possess excellent communication and presentation skills, be comfortable using word/excel/power point, and above all have the drive and passion to succeed!
Full, clean driving licence required.
A substantial package is on offer, with salary, commission and bonuses leading to a realistic on target earnings potential in excess of £40,000 (uncapped), plus company car, phone and laptop.
Normal 0 false false false EN-GB X-NONE X-NONE
How To Apply
In the first instance please email your CV to gordon.egan@jewelultra.com
Normal 0 false false false EN-GB X-NONE X-NONE
Apply for this job
Please complete the form below.
Your data is used to notify the employer of your interest and they may contact you about the vacancy. We will not use your data for any other purpose. Your details will be deleted from our database seven days after the vacancy closing date.