CCA Operations Manager
Company : Car Benefit Solutions

Contact : Elise Broderick

Email : ebroderick@carbenefitsolutions.co.uk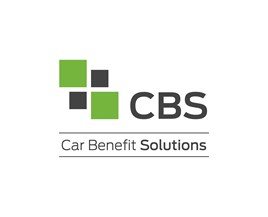 The successful Southern-Based Company Car Alternative (CCA) Operations Manager will work with Team CCA to manage the successful implementation and ongoing management of the client's bespoke car ownership schemes. There will be ongoing responsibility to ensure the schemes are operated in accordance with client policies and objectives, compliance matters and CBS commitments, scheme protocols, processes and systems, so that the combined CCA team can grow and maximise the client relationship.
The successful candidate will need to be presentable and articulate with the ability to demonstrate a skill set that will integrate with the needs of the CBS business and the CCA team including, but not limited to, accountancy and automotive experience.
The role will require a high level of attention to detail, the utmost professional conduct and an unyielding desire to exceed customer expectations.
Reporting requirements must be observed and the successful candidate will need to demonstrate excellent organisation and time management skills and the ability to adopt an analytical approach to the needs of the role.
There will be an ongoing requirement to support the field-based team with production of client data, fleet and funding information as well as ownership of client-specific operational and accounting issues through to resolution.
Regular client visits will be scheduled and delivered to manage and conduct client reviews and regular taxation and compliance audits.
The role will be field-based with a requirement to attend regular training and team meetings which may involve occasional overnight stays away from home.
Normal 0 false false false EN-GB X-NONE X-NONE
Apply for this job
Please complete the form below.
Your data is used to notify the employer of your interest and they may contact you about the vacancy. We will not use your data for any other purpose. Your details will be deleted from our database seven days after the vacancy closing date.