CMA ACCOUNTANT
Salary :

£40,000 - £45,000 OTE - Depending on skills and experience and company car
Company : Bristol Street Motors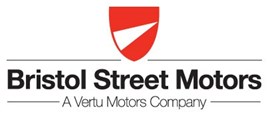 This role offers fantastic opportunities for the right candidate to join a great business with a strong package, great training, clear career progression and new lifestyle.
How To Apply
To find out more and apply please visit
GDPR
May 25, 2018 is the implementation data of the General Data Protection Regulation governing use of customer data.
Let AM help ensure you are compliant with news, insight and comment in our dedicated GDPR section – and at our February conference.
Automotive Management is also available in a printed format on a monthly basis