Development Manager
Job added:

5 February 2016

Salary :

£ Competitive + bonus + car + benefits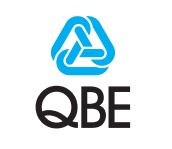 Development Manager (Warranty) – based in the North West
Salary : £ Competitive + bonus + car + benefits
Location : based in the North West covering North/West England, North Wales and Northern Ireland
Job Type : Permanent
QBE Insurance are seeking a Regional Development Manager to manage a portfolio of existing manufacturer Dealer clients and grow its market share within this environment by way of establishing new relationships within its franchised network across the North West of England, and Northern Ireland. This opportunity will appeal to a current Area Sales Manager looking to:-
a) Manage and develop an Approved Used Car Warranty Programme for a major vehicle manufacturer.
b) Prospect and develop their network/territory with a white label warranty product.
Role
The Development Manager will be tasked with maintaining, and developing further, profitable relationships with existing and prospective Dealers in this strategically important region.
The challenge will be to build and maintain a close relationship with the Network/Manufacturer through regular visits and communication and to encourage the promotion of vehicle warranty sales and initiatives.
In addition they will be required to provide support and direction with regard to business improvement plans, dealer training and development programmes, with the focus on improving and measuring a dealers performance against sales and claims objectives.
A key focus of the role will be based on prospecting for acquisitional warranty business supporting major client growth aspirations.
The successful candidate will be able to demonstrate:
Significant experience in a sales environment
Experience working in Automotive industry
Strong people management, training and influencing skills
Developed commercial acumen
Flexibility to manage a large geographical area
Experience of working in a field based environment
The ability to work without direct supervision
Self discipline and motivation to work remotely (home office)
Success in winning new business and developing a prospecting network to ensure a steady flow of new business
About Us
QBE's European Operations, which accounts for over 27% of QBE Group turnover, is a leading specialist in London market and European commercial lines business. Active in both the Lloyd's and company market, QBE offers considerable diversity to the broking community with literally hundreds of product lines we are confident we can provide clients with a competitive solution.
At QBE, we view our people as our most precious asset. We understand the importance of fostering a work environment that is responsive to the changing needs of today's workforce. QBE aims to create a workplace that is fair and inclusive in order to attract and retain the best people to do the job.
How To Apply
To apply online please visit:
https://recruitment.qbeeurope.com/Default.asp?Section=Vacancy&VacID=116393