Driving Instructors
Job added:

1 September 2015

Salary :

Commensurate with UK 4x4 Instructor rates

Location :

Coniston Cold, Skipton, North Yorkshire
Company : The Coniston 4x4 Experience

Email : recruitment@theconistonhotel.com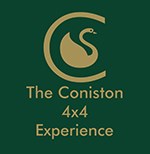 ROLE CONISTON 4 x 4 EXPERIENCE OFF-ROAD DRIVING INSTRUCTORS, THE CONISTON HOTEL AND COUNTRY ESTATE, CONISTON COLD, SKIPTON, NORTH

The Coniston 4 x 4 Experience Off-Road Driving Instructors
We are looking for skilled and enthusiastic instructors to join our team at The Coniston 4x4 Experience in North Yorkshire.
A background in 4x4 Off-Road driving is essential.
Experience in driving Land Rovers, Range Rovers and similar off-road vehicle's is desirable.
Candidates will ideally hold a qualification such as IAM, ADI, Lantra or similar, but this is not essential as training will be available to suitably skilled and enthusiastic applicants.
Rates of pay are commensurate with current UK 4x4 instructor rates.
Please note that only applicants shortlisted for interview will be contacted within three weeks of receipt of their application.
How To Apply
To apply please email your CV and covering letter to recruitment@theconistonhotel.com stating your current remuneration package and notice period.
Normal 0 false false false EN-GB X-NONE X-NONE
Apply for this job
Please complete the form below.
Your data is used to notify the employer of your interest and they may contact you about the vacancy. We will not use your data for any other purpose. Your details will be deleted from our database seven days after the vacancy closing date.