Financial Controller
Salary :

£competitive Salary + Bonus + Car
Company : Drive Motor Retail Limited

Contact : Stuart Harrison

Email : stuartharrison@drivevauxhall.co.uk

Website : www.drivevauxhall.co.uk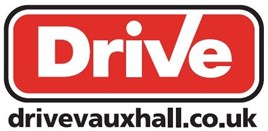 An opportunity has arisen for a suitable candidate to join Drive Motor Retail Ltd as Financial Controller of our Leicester Dealership.
Drive Motor Retail are the largest privately owned Vauxhall Dealer Group in the UK, established in 2003 and with twelve sites, an annual turnover of £220 million and over 800 employees. Drive is well regarded in the Vauxhall network and has gained significant recognition throughout the industry winning many National Awards.
The Person
We are seeking an industry professional with a recognised accounting qualification. We require a stable work history with a minimum of three years in their current role and a track record that can demonstrate a thorough understanding of all departments within a dealership. The ideal candidate will have experience of volume franchises and ADP Autoline.
The Role
To have full responsibility for preparation of the Dealership Management Accounts, Balance Sheet reconciliation, Budget preparation and all statutory requirements relevant to the Dealership whilst managing a small team plus the use of off-site central functions. To report to the Finance Director, but working with the site management team to develop the business.
The Reward
To be part of a dynamic and exciting group that would allow your future personal and professional development and career progression within the group. To be involved in creating and shaping the future of both dealerships and the group. The role comes with a remuneration package that reflects the experience and qualifications required for the role.
How To Apply
What Next?
If you believe that you are ready for the next step in your career and have the dedication and commitment to deliver consistent results then email your CV along with a covering letter detailing why you should be considered for the role to stuartharrison@drivevauxhall.co.uk
Apply for this job
Please complete the form below.