Fleet Sales Executive
Salary :

The basic salary is £20,000 with an OTE of £40,000.

Location :

Eastleigh, Hampshire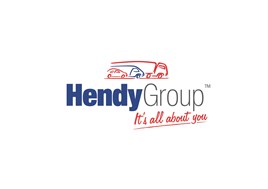 This is a field based job developing the Portsmouth territory however, your office with be in Eastleigh, Hampshire where the Business Centre is based. The role requires the need to visit our dealerships and fleet customers, and we are looking for someone who can maximise profitability and deliver an unbeatable level of customer service.
Reporting to the Fleet Sales Manager, the main purpose of the role will involve working closely with businesses, current customers as well as prospecting new customers ensuring all sales enquiries are dealt with efficiently and professionally, maximising the sales and profitability of vehicles and associated products.
It is not essential that you have previous vehicle sales background, however a B2B background would certainly be desirable.
Working for the Group you will get a company car, generous holiday allowance and you are able to join the company pension, the basic salary is £20,000 with an OTE of £40,000. Normal 0 false false false EN-GB X-NONE X-NONE
How To Apply
Please go to Hendy.co.uk and click on careers if you would like to apply.
Normal 0 false false false EN-GB X-NONE X-NONE