Fleet Sales Manager
Salary :

Basic salary of £35,000 OTE £50,000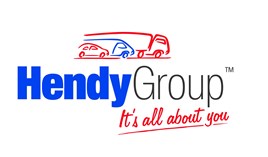 Based at Eastleigh, Hampshire with the need to visit our dealerships and fleet customers.
We are looking for someone who can drive a team to exceed targets, maximise profitability and deliver an unbeatable level of customer service. Reporting to the Commercial Vehicle & Fleet Sales Director, the main purpose of the role will involve the management of the Fleet Sales team and sales processes, coaching and developing them so they excel in their role. Ensuring all sales enquiries are dealt with efficiently and professionally, maximising the sales and profitability of vehicles and associated products is crucial. It is also important that you have full control of profit margins, stock, pricing and presentation.
It is essential that you have previous Sales Manager or GeneralSales Manager experience from within the motor industry,preferably in the Commercial Vehicle and Fleet discipline.
How To Apply
Normal 0 false false false EN-GB X-NONE X-NONE MicrosoftInternetExplorer4 If you would like to apply for this position please go to www.hendy.co.uk and click on careers.