Franchise Director
Salary :

Competitive + Benefits
Telephone : 0800 634 4477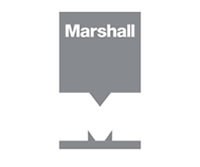 Franchise Director Opportunity
Marshall Motor Group, part of the recently floated Marshall Motor Holdings plc, is a top 10 UK motor dealer group and is the only motor retailer in the UK with the top 5 prestige and top 10 volume brands. We operate 71 franchise dealerships, representing 24 manufacturing brands giving us 88% brand coverage.
Our vision is to be the UK's premier automotive retail and leasing group and to achieve this we foster a people centric culture, deliver retailing excellence for our customers, and are regarded as an employer of choice. We have a strong Values based culture which comes from our long established Marshall heritage, and those values remain strong as we continue to evolve and grow our business. Our people are at the heart of our success and colleague engagement is incredibly high, as demonstrated by our Great Place to Work ranking in the top UK Workplaces.
We are seeking a talented Franchise Director to join us as part of our exciting growth plans. If you have outstanding leadership qualities and understand that providing a great place to work inspires our teams to deliver operational excellence which results in exceptional customer service, then please contact us to discuss this exciting opportunity.
Apply for this job
Please complete the form below.
Your data is used to notify the employer of your interest and they may contact you about the vacancy. We will not use your data for any other purpose. Your details will be deleted from our database seven days after the vacancy closing date.