Full time and Associate Training Consultants
Salary :

50k OTE plus car and benefits
Email : bonsalle@b-t-c.co.uk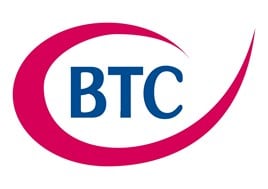 Are you an energetic, driven individual who wants to make a difference?Are you passionate about great Sales Process?
BTC is one of the longest standing automotive training and development companies established 28 years ago. As part of our expansion, we require talented full time and associate training consultants for both our training and auto VHC customers
The role:
Ability to deliver high quality classroom and in- dealership coaching to both vehicle sales departments and aftersales departments
Conduct system and sales process training
Identify additional training opportunities
The people we want as part of our team will be:
Sales professionals with a good knowledge of the automotive industry
Process driven and sales orientated
Outgoing, energetic and ambitious
Hard working, flexible and results driven
We will reward the right people with:
A substantial basic salary with an uncapped bonus scheme (minimum £50k OTE) or a substantial day rate for associate trainers
Company car and expenses (Full-time consultants only)
Terrific career development opportunities with one of the fastest growing automotive businesses
How To Apply
Should you wish to apply for this role please email your CV to bonsalle@b-t-c.co.uk
Apply for this job
Please complete the form below.
Your data is used to notify the employer of your interest and they may contact you about the vacancy. We will not use your data for any other purpose. Your details will be deleted from our database seven days after the vacancy closing date.