Full Time Field Sales Executive – Cambridge - GRETMC88
Job added:

10 November 2015

Salary :

£35,000 plus 12% bonus, company car and benefits

Location :

Cambridge & surrounding areas
Company : CPM United Kingdom Limited

Email : Recruitment.operations@uk.cpm-int.com

Website : www.cpm-int.com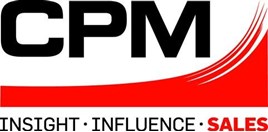 CPM is famous for sales, and Nissan are one of the fastest growing automotive brands in the UK - will you be famous for winning business for our new Corporate Nissan Field Sales Team?
Area Fleet Manager/ Corporate Business Manager - field sales team
Full time permanent role
Starting salary: - £35,000 plus 12% bonus, company car and benefits
Ideal location: Cambridge
When? Interviewing end November/early December for 2016 start
Area to be covered – Cambridge & surrounding areas
Who are we?
This fantastic opportunity will give an individual the chance to represent Nissan, a leading & innovative global Automotive Manufacturer, voted as one of the top 50 brands in the world by the Best Global Brands Study. You would be working for CPM – the UK's largest Field Marketing Agency, we are famous for sales and specialise in creating amazing sales people – innovative people like you with the drive and enthusiasm to perform at your best. We have an industry leading talent programme and invest significantly in developing our people to create some of the best sales teams in the UK.
What will you be doing?
Be professional, passionate and knowledgeable about our client, their amazing products and the job.
Covering a defined territory, you will be engaging with Fleet managers in your area. You will be ensuring Nissan products are understood, correctly listed and promoted.
Building great business relationships with the key contacts within each business customer.
Developing the customer base, both existing and from prospecting.
Demonstrating a passion and knowledge of the industry plus Nissans brand and products
Delivering industry best customer Satisfaction and achieving ambitious but achievable targets.
Who are we looking for?
Previous automotive industry experience is desirable
Account management or B2B Sales experience is essential, preferably within corporate, capital goods or finance based sales.
Someone who is self-motivated and wants the responsibility to manage their own territory and will be excited by the challenge of working in a new team
Results driven with an analytical approach, able to understand and manage commercial terms
Great communication skills with the ability to adapt and build trust.
Sales professionals with credibility , who are able to demonstrate great relationship building and negotiating skills
Exceptional and energetic individuals who are passionate about the products and about doing a great job!
Full UK Driving licence essential
What previous experience could you have?
We welcome application from anyone with experience in: Automotive Sales & Marketing, Automotive corporate sales, Dealership sales management, SME lease sales, Area Fleet Sales, Account Managers, high calibre B2B sales experience. It is all about your passion to do a great job together with your sales expertise experience - are you up for a challenge and ready to take the next step in your career?
What can we offer you?
We reward, recognise and believe in people and their potential. All you need is the right attitude and potential and we'll give you all the tools and support you need, including a company car, iPad and phone. You will receive extensive training within a personal development programme overseen by the CPM talent team. Normal 0 false false false EN-GB X-NONE X-NONE
How To Apply
What are you waiting for? Apply as follows:
Go to https://www.cpmjobs.co.uk/Registration/Login.aspx
Log In or Register fully with this site – launched 13/03/2013 (the first time registering will create your new username & password and automatically log you in)
Click on Apply with Ad Code (you can only see this section once you have registered with this site and are logged in)
Enter the advertisement code: GRETMC88
You will be placed directly onto the candidate list and, if short-listed, will be contacted further by a Recruitment Consultant to arrange a Skype interview; it would be an advantage if you could set up a Skype account in advance if you do not already have one. Skype is a free service and you can register if you go to www.skype.com Normal 0 false false false EN-GB X-NONE X-NONE
Apply for this job
Please complete the form below.
Your data is used to notify the employer of your interest and they may contact you about the vacancy. We will not use your data for any other purpose. Your details will be deleted from our database seven days after the vacancy closing date.