General Manager
Job added:

12 October 2017

Location :

Solihull, West Midlands
Company :

Grange Aston Martin Birmingham

Email : gavin.hawkes@grange.co.uk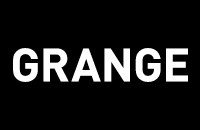 Aston Martin
The very essence of Aston Martin is something you feel each time you look at one of our cars. It sweeps over you on every unforgettable drive. Powerful, exhilarating and precise yet timelessly elegant and sophisticated; our cars blend iconic design, exceptional engineering and unrivalled craftsmanship to create an unforgettable, emotional experience. Each car is the essence of Power, Beauty and Soul.
Grange and Cambria Automobiles plc
Cambria is one of the fastest growing automotive retail groups in the UK. Founded in 2006, the business now has 48 locations nationally with annual turnover of £600 Billion. The prestige division trades as Grange and proudly represents Jaguar, Land Rover and Aston Martin.
The Role
Following our expansion with Aston Martin we have an exciting opportunity for an exceptional individual to join our senior team as General Manager in the Birmingham area.

A General Manager in Grange runs a completely autonomous business with a local team that understand the requirements of the local customers, 'Guests' in our world, and deliver an experience that is unsurpassed.
With autonomy comes responsibility for all aspects of running the business in respect of both profit & loss and balance sheet control. Recruiting staff, purchasing stock, marketing and database management are all in local management control in Grange.

The Individual
We are looking for an experienced business leader with a demonstrable track record of running a highly successful business underpinned by a motivated team who have delivered sustainable profitability by offering consistently high customer service.
How To Apply
To apply for this position, please send a covering letter along with your CV and any back-ground information you feel supports your application to:
Gavin Hawkes, Aston Martin Brentwood, 2 Brook Street, Brentwood, Essex, CM9 6XT
Email gavin.hawkes@grange.co.uk

Closing date for applications is 30th Nov 2017
Apply for this job
Please complete the form below.
Your data is used to notify the employer of your interest and they may contact you about the vacancy. We will not use your data for any other purpose. Your details will be deleted from our database seven days after the vacancy closing date.