General Sales Manager
Job added:

10 February 2017

Salary :

Competitive Package (negotiable based on experience) + Car + Fuel
Company : Dick Lovett BMW Bristol

Email : sarah.scarth@dicklovett.co.uk

Telephone : 01793 458 888

Website : https://careers.dicklovett.co.uk/vacancies/bmw-general-sales-manager-bristol/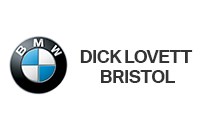 A unique opportunity has arisen for a dynamic and personable General Sales Manager to join our team at BMW Bristol.
As the UK's longest serving partner of BMW, Dick Lovett has a successful history of not only achieving its sales targets, but also providing exceptional customer service at all levels.
To be considered for the role you should have a proven track record of delivering excellent results in a prestige market and be able to demonstrate how you motivate and manage a diverse team of people. As General Sales Manager at BMW Bristol, you will be responsible for managing a team of 20 x Sales Executives, 4 x Retail Managers, 2 x Sales Managers and 4 x Sales Administrators.
This role is not for the faint-hearted as we are looking for an exceptional performer in all aspects of the job.
Benefits:
Working in a state-of-the-art facility with a great team of people who enjoy working hard and playing hard!
You will also receive our extensive company benefits package of life assurance, private healthcare, contributory pension scheme, fully expensed BMW company car with private fuel, 35 days annual holiday allowance and a childcare voucher scheme.
We look forward to hearing from you. Normal 0 false false false EN-GB JA X-NONE
How To Apply
To apply for this positon please email sarah.scarth@dicklovett.co.uk Normal 0 false false false EN-GB JA X-NONE or alternatively visit https://careers.dicklovett.co.uk/vacancies/bmw-general-sales-manager-bristol/ Normal 0 false false false EN-GB JA X-NONE
Apply for this job
Please complete the form below.
Your data is used to notify the employer of your interest and they may contact you about the vacancy. We will not use your data for any other purpose. Your details will be deleted from our database seven days after the vacancy closing date.