General Sales Manager
Job added:

22 February 2017
Company : Porsche Centre Exeter

Email : kevin.turner@porscheexeter.co.uk

Website : www.porscheexeter.co.uk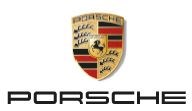 This position demands a high calibre candidate who has excelled at senior management level, preferably within a franchised dealership with an acute customer focus. Excellent leadership qualities and satisfaction with nothing less than exceptional performance are required to join our elite team of senior group management, where your decisions will count.
To succeed in this role you must be a commercially astute individual with a highly professional and focused outlook. You will have gained significant sales management experience, ideally within a prestige environment and be able to demonstrate a proven track record of developing and maintaining long-term customer relationships through the effective management of an experienced sales team.
In return we offer a competitive salary, bonus scheme, company car and pension scheme.
How To Apply
Please apply in writing with your CV to Kevin Turner, Porsche Centre Exeter, Matford Park Road, Exeter, EX2 8FD.
Closing date for applications is Friday 17 March 2017.
Apply for this job
Please complete the form below.
Your data is used to notify the employer of your interest and they may contact you about the vacancy. We will not use your data for any other purpose. Your details will be deleted from our database seven days after the vacancy closing date.