General Sales Manager
Email : darren.chatterley@marshall.co.uk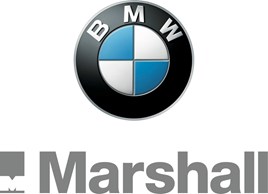 An exciting opportunity has arisen to join Marshall BMW Retail Centre in Bournemouth as General Sales Manager.
Your key responsibility will be to maximize sales and profit opportunities through the delivery of our focused sales and marketing strategy plans. You will be responsible for a team of four Managers who are experienced and specialists in their fields who currently oversee fifteen Sales Executives.
The successful candidate will need to ensure that the Centre achieves maximum profit margins and guided within the annual budget. To achieve these measures you will have to be very analytical which will enable you to review the financial situation positions on a daily basis, examining all accounts and taking corrective measures and actions as deemed necessary.
A key part of the role will be to take actions to sustain and enhance levels of sales customer satisfaction, and retention through our established Centre and brand processes, reviewing with our sales teams and where needed implement training and development plans.. In addition, you will be required to promptly respond to any customer complaints and ensure timely and correct resolution.
Additional responsibilities within the role are (but not limited to):
Achieve manufactures challenging new and used car targets.
Maintain, respect and develop our strong brand connections
Maintain effective control of expenses in line with budget objectives.
Establish and agree departmental staff requirements.
Ensure sales training needs are met efficiently and are in line with operational and block exemption requirements.
Lead and motivate a sales team, taking steps to create a professional and customer-focused environment.
Ensure we comply with all HR policies and those policies are followed correctly.
Ensure that area of responsibility complies with relevant legislation on consumer law, trade descriptions, FSA Regulations for insurance etc.
While experience with the BMW or MINI brands would be an advantage, the successful candidate will need to have significant relevant retail motor experience and be able to demonstrate a track record of success in what is a demanding but rewarding automotive sales environment.
We can offer an excellent pay package with a fantastic range of benefits to our colleagues and the pleasure of working with one of the finest automotive products in the world.
If you have the drive, determination and are passionate about succeeding we would like to hear from you.
NO AGENCIES. Normal 0 false false false EN-US JA X-NONE
How To Apply
To apply for the position please emai your CV to Normal 0 false false false EN-GB X-NONE X-NONE MicrosoftInternetExplorer4 darren.chatterley@marshall.co.uk
Apply for this job
Please complete the form below.
Your data is used to notify the employer of your interest and they may contact you about the vacancy. We will not use your data for any other purpose. Your details will be deleted from our database seven days after the vacancy closing date.