Group Aftersales Manager
Job added:

13 January 2017
Company :

John Clark Motor Group

Email : hr.helpdesk@john-clark.co.uk

Website : www.john-clark.co.uk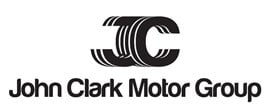 John Clark Motor Group is currently looking to recruit an experienced Aftersales Manager in the Edinburgh area. This is a fantastic opportunity to join one of the largest family-run businesses in Scotland and help build on our record level of achievement.
The responsibilities of the position include assessing branch level aftersales performances looking specifically at workshop loading, technician control and efficiency management processes.
You would be responsible for enhancing the Aftersales processes, and developing and supporting a platform for the exchange and transfer of best practise.
You would assist each Service Manager in driving the highest levels of performance from their businesses, seeking and developing key growth areas across the Group.
You would work together with the Group CRM Manager, Group Engagement Centre and Director or Marketing, review and refine the Group Aftersales Marketing plan to deliver a robust and consistent programme for each branch. These plans should address key customer contact programmes and processes as well as external advertising campaigns to drive workshop labour hour growth, parts sales growth and improve customer retention.
You would also assist the Group HR Department in monitoring and advising the branches in compiling their annual training needs analysis process for technical and non-technical training programmes.
Working with the branch teams to appraise each of their respective customer satisfaction index scores and positions with a view to addressing deficiencies, changing processes and delivering robust and sustainable performances against the set manufacturer criteria. This should also include review of first time fix processes across each business.
The position will be based in the Pentland Edinburgh Jaguar office, however there will be a requirement to travel to the other key bases across the Group. You will also have an office in the JCMG Holdings offices at Greenwell Road, Aberdeen.
We invite applications from individuals who can demonstrate a successful track record in Aftersales Management in a franchised dealership, who are confident, articulate and have strong leadership, negotiation and communication skills. It is essential that the successful candidate has a valid UK driving licence.
In return we offer superior working conditions, extensive in house and manufacturer training and a competitive remuneration package including life assurance and group contributory pension scheme along with other benefits such as a childcare voucher scheme, cycle to work scheme and preferential rates on vehicle and parts purchases as well as servicing. Normal 0 false false false EN-GB X-NONE X-NONE
How To Apply
If you would like to apply for this position please email your CV to hr.helpdesk@john-clark.co.uk
Apply for this job
Please complete the form below.
Your data is used to notify the employer of your interest and they may contact you about the vacancy. We will not use your data for any other purpose. Your details will be deleted from our database seven days after the vacancy closing date.