Head of Business
Job added:

8 January 2016

Location :

Walton, KT12 1NR
Email : joanne@southgateconsulting.com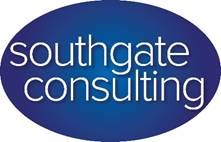 Drift Bridge Group has been representing Audi since 1974. The business has two Audi showrooms based in Epsom and Walton-on-Thames, and a vacancy has arisen for an experienced Head of Business to manage the Walton-on-Thames facility, overseeing new and used vehicle sales, aftersales, finance, administration and marketing. With a headcount of 60 staff this successful and established business services both retail and corporate customers.
Reporting to the Group Managing Director, the appointed individual will take on the remit to continue an improvement in customer satisfaction, employee satisfaction, achieving the desire business objectives, team building and coaching and ensuring that the vision and objectives for the business are understood and communicated to the Audi Centre team. Therefore, we are seeking a competent and thoroughly experienced Head of Business with refined leadership, decision making, presentation and communication skills
Experienced gained at Head of Business level within a respected Regional Group or PLC Retail environment is a requisite for consideration.
Negotiable salary plus generous bonus package, car, contributory pension scheme, family healthcare, death in service benefit and 25 days holiday.
How To Apply
Normal 0 false false false EN-GB X-NONE X-NONE MicrosoftInternetExplorer4 If you would like to be considered for this position, please email David Southgate david@southgateconsulting.com or Jo Tomlin joanne@southgateconsulting.com at Southgate Consulting with your Curriculum Vitae and reasons for application, and we will respond quickly to you.
Apply for this job
Please complete the form below.
Your data is used to notify the employer of your interest and they may contact you about the vacancy. We will not use your data for any other purpose. Your details will be deleted from our database seven days after the vacancy closing date.