Head of Business
Job added:

12 September 2018
Company : Halliwell Jones Ltd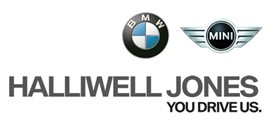 Halliwell Jones is a family business, immensely proud of operating the BMW & MINI franchise in the North West of England and North Wales. Commencing with our first centre at Southport in 1987 Halliwell Jones has, over the years, grown from an initial staff of 15 to now well in excess of 600, with additional centres located at Chester, Warrington, The Wirral, Llandudno in North Wales and Wilmslow.
We now have an exciting opportunity for a Head of Business at our Southport Centre
The main objectives of the post will be:
To create, co-ordinate and implement, through subordinate managers and staff, plans and operating policies to achieve all business objectives for the centre as a whole and each profit centre within it.
To establish and develop the centre organisation and control systems to ensure the efficient operation of each department, consistent with its present and future objectives.
To direct the activities of each department manager to ensure they and their staff are continually contributing to the objectives of the business.
To monitor all competitive threats and opportunities to the business to ensure the long term profitability of the company and protection of the franchise.
Reporting to the Group Sales Director, the successful applicant must be able to demonstrate the following essential criteria for the position:
This is an incredible opportunity to join a family business which offers both a competitive salary along with a great brand and company culture. If you have the knowledge and experience and you're looking for your next career move, then we'd love to hear from you.
How To Apply
To apply for this role, please clink on the link below:
https://www.halliwelljones.co.uk/careers/bmw/job/head-of-business-southport-1