Head of Business
Job added:

7 November 2018
Company : Bowker Preston Limited

Email : recruitment@bowkermotorgroup.com

Website : http://www.bowkermotorgroup.co.uk/careers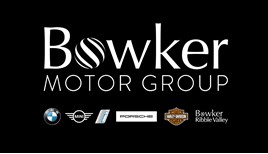 Bowker Motor Group is an established and award-winning Lancashire family-owned business, representing prestige brands of BMW, MINI, Motorrad, Harley-Davidson and Porsche in Preston and Blackburn
We have a rare and exciting opportunity for a Head of Business of the BMW & MINI Centres on Preston Docklands. The role will be to effectively manage the resources within the BMW and MINI Centres to achieve the required business objectives including sales volumes, profitability, employee satisfaction, customer satisfaction and loyalty levels. This is a great opportunity for a Head of Business to bring synergy, leadership and drive the performance of the two Centres to even greater success.
Key Responsibilities:
To ensure maximum profitability and efficiency of the Centres in all areas
To continually monitor the financial situation, examining all accounts, daily and weekly operating controls
Regular liaison with Manufacturers to discuss franchise performance and objectives
Take actions to sustain and enhance levels of customer satisfaction, service and retention through processes, facility enhancements and training/development of staff
To ensure the business delights all of its customers
Maintain effective control of expenses in line with budget objectives
Lead and motivate the management team, taking steps to create a professional and customer focussed environment
Completing evaluation performance reviews and developing short and long term goals with each department manager
Essential Requirements:
People management particularly in terms of achievement through teams. Leadership style should be highly visible and hands on
Motor industry experience, along with experience in a senior position with established track record in profit delivery, cost control, stock and people management
Enthusiasm to deliver the BMW and MINI brand experiences and continuously improve product knowledge of self and others
Desire to achieve the highest standard of personalised customer care commensurate with the brands
Flexible approach to work and adaptable to thrive in a changing environment
How To Apply
This opportunity offers a competitive salary plus many other benefits. If you can demonstrate the skills and experience we are looking for and have a passion for the BMW and MINI brands, please apply by emailing recruitment@bowkermotorgroup.com
Closing date for applications is 10 December 2018
Apply for this job
Please complete the form below.
Your data is used to notify the employer of your interest and they may contact you about the vacancy. We will not use your data for any other purpose. Your details will be deleted from our database seven days after the vacancy closing date.