Head of Business
Job added:

29 January 2019

Salary :

£80K Basic OTE £100K

www.am-online.com
Email : sallybeaumont@aga-performance.com

Website : AGA Performance are managing this vacancy on behalf of their client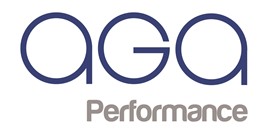 This is an excellent opportunity to join a highly profitable, global premium brand with an established family business and contribute to its future growth, within an East of England location.
The ideal Candidate will have the ability to achieve an agreed profitable return upon the organisation's investment. As a strong leader of the Management Team, you will plan, coordinate, motivate your staff and apply best business practices. The individual we are seeking will also develop and maintain a team, who are completely focused upon the provision of an outstanding, premium brand experience.
In addition to achieving maximum profitability through vehicle Sales and Aftersales, you will instil and ensure attainment of the highest level of customer care, satisfaction and retention.
You will have ultimate responsibility for the outcome and success of the organisation's financial results, staff development and retention, local business exposure and reputation.
Due to the nature of the role, there is a requirement to live within the local geographical area. However, reasonable, relocation assistance would be considered for the appropriate Candidate.
How To Apply
Applicants who are interested, should send a CV and covering letter, explaining how their expertise and experience meet the requirements of the role to
Sally Beaumont - AGA Performance are manging this vacancy on behalf of their client.
sallybeaumont@aga-performance.com