Head of Business
Job added:

13 January 2017

Salary :

Excellent Salary

Location :

Dundee, Tayside
Company :

John Clark Motor Group

Email : hr.helpdesk@john-clark.co.uk

Website : www.john-clark.co.uk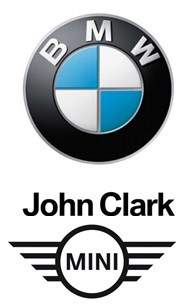 Due to recent expansion and internal recruitment, we are pleased to announce that we have an exciting opportunity in Dundee, Tayside for an experienced Head of Business to run the successful John Clark Tayside dealerships.
You will have a crucial leadership role within one of the UK's most successful and ambitious motor trade groups during an exciting phase of development as 2017/18 sees our relocation to a new state-of the-art, purpose built showroom facility at Kings Cross in Dundee. Managing and leading a complex organisation; your remit covering sales and service volumes, profitability, employee satisfaction, customer satisfaction and loyalty levels bring you an excellent opportunity for personal and professional growth.
As Head of Business you will take full responsibility for managing the financial performance of the business to deliver on agreed budgets and manufacturer partner targets. Much more than that, you'll have the strategic vision, along with outstanding service standards and operational know-how, to create a truly world-class operation.
This role will be reporting directly to the Franchise Director whilst ensuring the business is adequately staffed, detecting and supporting training needs, and ensuring dealership compliance with company policies and industry guidelines are also key objectives.
For the right candidate we are open to supporting relocation, if required, along with offering an excellent salary and bonus package with additional outstanding benefits including a company car, contributing pension fund, health insurance for self and family, and life assurance. Normal 0 false false false EN-GB X-NONE X-NONE
How To Apply
To apply for this vacancy please email your CV to hr.helpdesk@john-clark.co.uk
Apply for this job
Please complete the form below.
Your data is used to notify the employer of your interest and they may contact you about the vacancy. We will not use your data for any other purpose. Your details will be deleted from our database seven days after the vacancy closing date.