Head of Business
Job added:

21 August 2017
Company :

Group 1 Automotive

Email : pbradley@group1auto.com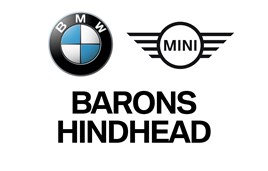 Group 1 Automotive are a financially strong and ambitious company, representing 12 manufacturers across 48 locations in the South East with plans to develop our presence further in the UK over the coming years. We believe that our success flows from our people and to help us grow and evolve we are constantly looking for great talent to join us.
The Role:
We currently have an exciting opportunity for Head of Business at our Barons Hindhead BMW and MINI retail centre at a critical time as it prepares for a relocation to a brand new purpose built site in a high profile location.
The Person:
The successful applicant will have a proven record of accomplishment in the automotive industry, with either experience as a Head of Business or ready for that next step in their career. You will be challenge ready and hungry for the opportunity to grow your business. The right candidate will be hands on in nature, financially aware, with effective communication skills, a keen eye for detail and the ability to positively influence at all levels.
Whilst premium experience will be a benefit, attitude and character are more important to us.
The Reward
Become part of a dynamic and growing Group that will actively assist with the growth of your career. To be involved in creating and shaping the future of an exciting new site for the Group that will very much be at the forefront of the companies spot light. There is a competitive earnings package reflecting the experience and qualifications required for the role, benefits suite, job satisfaction, career development and the freedom to achieve your full potential.
How To Apply
If you recognise yourself in the description above, we want to meet you, so please send your application to 800x600 pbradley@group1auto.com Normal 0 false false false EN-GB X-NONE X-NONE MicrosoftInternetExplorer4
Not quite the role for you? Not the right geographical location? We are always looking for talented individuals to join our teams so equally please feel free to get in touch for a confidential discussion on other opportunities across the group.
Apply for this job
Please complete the form below.
Your data is used to notify the employer of your interest and they may contact you about the vacancy. We will not use your data for any other purpose. Your details will be deleted from our database seven days after the vacancy closing date.