Head of Business (Dealer Principal)
Salary :

Competitive + benefits + relocation if required

Location :

Kelso, The Borders
Company : Lloyd Land Rover Kelso

Email : recruitment@lloydgroup.co.uk

Website : www.lloyd.kelso.landrover.co.uk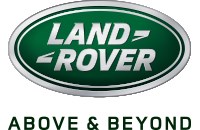 Are you already a successful Head of Business/Dealer Principal or an experienced General Manager/General Sales Manager with a proven track record, looking to take the next step to develop your career?
Founded over 40 years ago, Lloyd Motor Group is the largest prestige motor group covering the North of England and South of Scotland. Privately owned and family run, the company prides itself on its professional yet personal approach in dealing with and supporting its customers and staff, always committed to the communities it serves. Lloyd Motor Group currently has two Land Rover dealerships together with five BMW and MINI dealerships including BMW Motorrad, plus franchises for Jaguar, Honda cars and motorcycles, and Volvo, and four state-of-the-art Bodyshops.
Reporting to the Franchise Director, you will be expected to take this already thriving Dealership to the next level, capitalising on its superb location and benefitting from inheriting a successful and experienced team of over 60 members of staff.
Job Purpose:
Responsible for effectively leading and managing the resources within the dealership to achieve/exceed the required business objectives including sales volumes, profitability, employee satisfaction, customer satisfaction and loyalty levels. Simply, we want you to be the best-performing dealership in our Group.
Key responsibilities:
· Communicate and maintain operating standards, policies and ensure customer service levels remain outstanding in line with the requirements of the manufacturer and Lloyd brands.
· Provide clear leadership by ensuring that employees are motivated and managed effectively to maximise efficiency and selling technique.
· Develop and monitor the business plan for all sales areas with the Franchise Director and senior managers and Land Rover (UK) in order to meet business objectives, profit margins and market penetration.
· Recruit and develop the Dealership Team in line with organisational requirements.
· Develop and review all departments by identifying opportunities where performance needs improvement and implementing coaching and underperformance management.
· Formulate and agree marketing activities and budgets in order to create and maintain brand awareness.
· Ensure that all employees are aware of and compliant with Health and Safety regulations and UK legislation.
· Work closely with your Dealership Accountant to understand, monitor, control and manage costs.
· Attend meetings and events across the UK and abroad.
Key Skills and Attributes:
· Knowledge and experience of working within the Land Rover brand would be advantageous, although not essential.
· Communication – Oral and Written
· Numeracy
· Problem Solving
· Decision Making
· Financial Analysis
· Leadership
· Interpersonal Skills and Relationship Building
· Computer Literacy
· Clean Driving Licence
Normal 0 false false false EN-GB X-NONE X-NONE
Apply for this job
Please complete the form below.
Your data is used to notify the employer of your interest and they may contact you about the vacancy. We will not use your data for any other purpose. Your details will be deleted from our database seven days after the vacancy closing date.