Head of Business - Pentland Jaguar Land Rover Edinburgh
Salary :

Industry leading salary package plus long-term incentive plan
Contact : Jade Hazard Ritchie

Email : jade.hazard-ritchie@john-clark.co.uk

Website : www.john-clark.co.uk/land-rover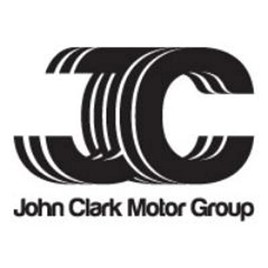 The John Clark Motor Group has an exciting opportunity for an experienced Head of Business to join Pentland Motor Company Jaguar Land Rover.
We are seeking an outstanding individual to lead our team and drive our business forward by delivering exceptional customer service.
You will have a crucial leadership role within one of the UK's most successful and ambitious motor trade groups. Managing and leading a complex organisation; your remit covering sales and service volumes, profitability, employee satisfaction, customer satisfaction and loyalty levels bring you an excellent opportunity for personal and professional growth.
You will be a vital part in developing the retailer strategy to increase revenue and profit in all areas of the business in accordance with the Group's growth plan, working with and developing our enthusiastic and skilled team to deliver the highest levels of customer experience.
As Head of Business you will take full responsibility for managing the financial performance of the business to deliver on agreed budgets and manufacturer partner targets. Much more than that, you'll have the strategic vision, along with outstanding service standards and operational know-how, to create a truly world-class operation.
You will work in partnership with senior managers to drive the operating standards, policy and procedures therefore you will have a proven track record of leading a large team, with impressive results in business performance.
This role will be reporting directly to the Divisional Managing Director ensuring the business is adequately staffed, detecting and supporting training needs and ensuring dealership compliance with company policies and industry guidelines are also key objectives.
For the right candidate we are open to supporting relocation, if required, along with offering an industry leading salary and bonus package with additional outstanding benefits.
How To Apply
If you wish to apply please send your CV together with a covering letter to Jade Hazard Ritchie, Senior Recruitment Specialist at jade.hazard-ritchie@john-clark.co.uk. Your application will be treated with absolute confidentiality and for an informal discussion please call Jade on 07384259480.
Apply for this job
Please complete the form below.
Your data is used to notify the employer of your interest and they may contact you about the vacancy. We will not use your data for any other purpose. Your details will be deleted from our database seven days after the vacancy closing date.