International Product Manager
Salary :

Fixed Term Contract – 12 months

Location :

Hungerford- UK
Company :

CDK Global (International)

Contact : Sheida Seddiq or Magda Tehrani

Email : sheida.seddiq@cdk.com or magda.tehrani@cdk.com

Website : http://www.cdkglobalcareers.com/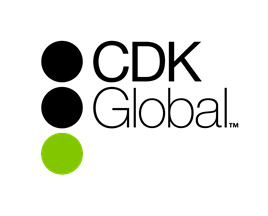 Job Link to our website:
https://career2.successfactors.eu/sfcareer/jobreqcareer?jobId=3023&company=CDKGlobal&username
Careers with CDK Global – where to next?
So who are we and what do we do?
CDK Global is the largest global provider of integrated information technology and digital marketing solutions to automotive dealerships and manufacturers in more than 100 countries worldwide for the world's biggest car brands.
Although we operate on a global scale, we are small by comparison and that is a good thing. It means that we are still a business where every person matters and where anyone can make an impact on our growth and success.
Purpose of role
The Business Analyst/Product Owner work with the Product Management organization to design and deliver core strategic development requirements in the region. This individual will create URD or user stories depending on whether Agile or Waterfall methodology is required. They will work with the R&D organization to develop and deliver these solutions.
Key Duties & Responsibilities
Work with product managers to understand requirements
Work with clients and consultants to understand requirements
Understand core product feature and roadmap to ensure design of solutions is optimal for the business.
Create user stories or URDs to be used by development team
Play the role of the product owner in scrum if scrum is used
Work collaboratively with R&D organization to develop and build solutions.
Manage communication with pilot client to clarify requirement and communicate developments made
Manage changes in scope of project
Document and communicate changes to relevant stakeholders
Who do we look for?
We look for people with the right cultural fit. That means being passionate and enthusiastic and having what it takes to drive our business forward. We also look for people who are keen to develop new knowledge and skills, because our growth is ultimately dependent on yours.
For this role we would like to see candidates who can demonstrate the following:
Understanding and previous experience within the automotive industry
Passion for technology and proven experience in working with modern DMS
Excellent communication skills and previous exposure to working with external customers
Strong stakeholders/project management background
Understanding of Agile development methodology would be an asset (including writing user stories)
Knowledge of modern product management practice would be valued
What can we offer you?
To help us attract and retain the best, we pay people according to performance, not tenure. Excel in your role here and the rewards will be excellent too. We will also help you to grow your career, not only through focused investment in learning and development but also by enabling you to explore the opportunities our global market has to offer.
How To Apply
To apply for this role please contact our recruitment advisors via email sheida.seddiq@cdk.com or magda.tehrani@cdk.com alternatively you can call 01488 662662 Normal 0 false false false EN-GB X-NONE X-NONE . Normal 0 false false false EN-GB X-NONE X-NONE
Apply for this job
Please complete the form below.
Your data is used to notify the employer of your interest and they may contact you about the vacancy. We will not use your data for any other purpose. Your details will be deleted from our database seven days after the vacancy closing date.