Manager Total Customer Experience – Network Deployment
Salary :

Competitive with excellent benefits

Location :

Based at H/O with flexibility (time in the network will be required/some option to work from home also available)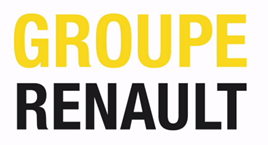 Manager, Total Customer Experience - Network Deployment
Total Customer Experience (TCE) is a newly created direction within the Renault UK and Republic of Ireland organisation, effective 1 January 2016. TCE has four pillars; Journey, Network Engagement, Customer Support, and Product Support. We are looking for someone to fulfil the role of Manager, Network Deployment and to join the team responsible for TCE Network Engagement.
The TCE mission is to improve the brand experience for all customers and prospects to achieve brand and dealer recommendation, securing their business and loyalty.
Job role:
Ø Deploy the TCE Strategy across the UK and Republic of Ireland Dealer Network
Ø Develop, define and deploy TCE Sales and Service Network Processes and Tools with Internal Stakeholders
Ø Lead the definition, deployment and management of a new 5 strong Quality Task Force Team
Ø Provide expertise and support regarding Sales and Service to the Dealer Network and Regional Teams
Key skills:
Ø Excellent leadership and communication skills
Ø Highly numerate with outstanding analytical skills
Ø Accomplished at building successful relationships
Ø Motivated, with a "can do" approach and a passion towards the Customer and their Total Customer Experience
You are:
Ø Used to managing multi-function teams
Ø Commercially aware
Ø Ideally experienced within the Retail motor industry, alternatively from a Customer Experience management background
Ø Confident with an ability to engage others
Ø Tenacious, enthusiastic, committed to leading a project from conception to completion
Renault UK offer a competitive salary with annual bonus, a tax efficient car ownership plan and a distinct and individual flexible benefits scheme.
Choosing to work for Renault means joining a company with more than 115 years of history, an innovative, international company that is proud of its French roots and whose employees are driven by their shared passion for success. Why not join us and be a part of our success?
How To Apply
To apply for this exciting opportunity please go to:
http://jobs.renault.co.uk/vacancies