Managing Director
Job added:

9 September 2015

Salary :

Exceptional + Benefits + Bonus + Equity
Company : John Gibson Associates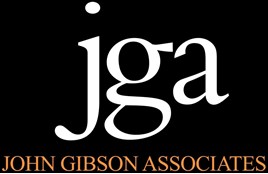 Managing Director – a division of Peter Vardy Ltd – Game changing e-commerce business
Based in Scotland – relocation assistance available
The Opportunity
We are looking for a Managing Director, or perhaps it is better to say that we are presenting the once in a lifetime opportunity that you, an ambitious Managing Director in waiting, are looking for.
The position is to build and lead a revolutionary new concept aimed at the retail automotive consumer for one of the most well known and respected names in the British automotive sector. You will be taking an established name with an excellent track record developing an innovative new business concept for them. Aggressive targets and expectations are in place, with those targets matched in their ambition by the rewards that come with exceeding them.
The Expectations
A team of the most experienced, innovative and respected business leaders in the automotive sector have in place a plan that will both meet the current expectations of modern car buyers and revolutionise the way the market operates into the future. A Managing Director is required to work with this team. They will need to be able to understand and comprehend their vision and have the ability to transform it, from a grass roots level, into being.
We are looking for a leader to live and breathe this new approach - someone who will not settle for simply being a respected figure within the automotive market but rather aspires to be regarded as a leader of it.
This role requires an individual who has a robust work ethic and a genuinely high level of personal and professional integrity. The culture within the organisation is one where everyone is accountable and openness is actively encouraged. Strength comes from the genuine feeling of unity and the inherent ability and willingness throughout the organisation to resolve problems and overcome challenges together.
The Requirements
Our new Managing Director is an individual with an already enviable record in the automotive sector and is seeking the means to exceed the upper levels of their ambitions in the automotive sector. Your background will be in the retail, contract hire, broking or online automotive sector and ideally you will have had some positive, successful experience in managing manufacturer relationships.
A fundamental requirement is that you have an all round experience of the dynamics of managing a team, in particular in respect of building a new, grass roots level venture. Experience in delivering commercial projects on time and within budget requirements is essential.
The Organisation
The Vardy name has proudly been synonymous with excellence in the British automotive market for many decades. Peter Vardy Ltd is a fresh and vibrant company which embraces this legacy and is determined to build on it in a way that matches the demands and expectations of the current car market.
With a passion about our industry we are determined to challenge the accepted way of doing things. We have scoured the UK to find the best practices in every aspect of the business and to ascertain how we can make ourselves a world class company.
John Gibson Associates – Mandate
John Gibson Associates are the exclusive retained consultants working in partnership with Peter Vardy Limited to build this team and achieve the specified objectives as such any direct applications or 3rd party submissions will be forwarded to our retained consultant, Darren Ledger. Normal 0 false false false EN-GB X-NONE X-NONE
Apply for this job
Please complete the form below.
Your data is used to notify the employer of your interest and they may contact you about the vacancy. We will not use your data for any other purpose. Your details will be deleted from our database seven days after the vacancy closing date.