Motorcycle Sales Executive
Salary :

£35,000 to £40,000
Company :

Colchester Kawasaki

Contact : Melissa Olivieri

Website : www.colchesterkawasaki.co.uk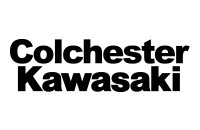 Colchester Kawasaki is a family- run motorcycle dealership based on Commerce Way in Colchester and is the largest Kawasaki dealership in the UK. We're very proud to have won Motorcycle News's "Dealer Of The Year 2017" award, as well as Kawasaki UK's very own "Dealer Of The Year 2017" award.
We're looking for a Motorcycle Sales Executive to join our team and work with some of the motorcycle industry's most successful and popular brands. The Sales Executive will be mainly office based with occasional travel for external events and site visits. Events may very occasionally require evening/weekend work. Our dealership is open 5 days a week 8:00am - 5:30pm from Tuesday to Saturday.
You must be a self-starter with a flexible can-do attitude, able to work as part of a successful team and possess a good attention to detail. The Sales Executive will be responsible for:
Actively seeking out customers in store
Ensuring high levels of customer satisfaction through excellent sales service
Assessing customers' needs and providing assistance and information on products and their features
"Going the extra mile" to drive sales
Keeping the showroom and stock clean and tidy
Remaining knowledgeable on products offered and discussing available options
Building productive and friendly relationships with customers
Ideally you will have:
Experience working in a sales environment
Basic understanding of sales principles and customer service practices
Track record of over-achieving sales quota
Solid communication and interpersonal skills
Customer service focus
A helpful and polite manner, and be able to work as part of a team
How To Apply
Please apply please use the link below and address all applications to Melissa Olivieri
Apply for this job
Please complete the form below.
Your data is used to notify the employer of your interest and they may contact you about the vacancy. We will not use your data for any other purpose. Your details will be deleted from our database seven days after the vacancy closing date.