New Car Sales Manager
Job added:

27 October 2016
Company :

Cotswold Cheltenham BMW

Email : personnel@cotswoldgroup.com

Website : www.cotswoldgroup.com/vacancies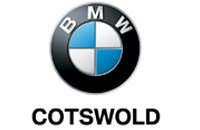 An exciting opportunity has arisen for a dynamic and enterprising New Car Sales Manager to join our existing Cotswold Cheltenham Sales Team now in preparation for the move to our new flagship Retail Centre in Cheltenahm due to open early 2017.
Role:
Aiding the General Sales Manager to support the Sales team in daily operations to maximize sales.
Appraising staff training needs and coaching.
Achieving agreed sales target for new cars within defined operating and financial guidelines.
Customer Satisfaction: you will need to build trust, communicate effectively and exceed our customer's expectations, ensuring that their buying experience is industry leading. You will also be accountable for handling customer queries and complaints and ensure they are resolved effectively.
Maximising Opportunities: To support the sales team in daily operations including but not limited to customer contact, sales deal building and closing.
Maximising Profit: By driving the sales process and supporting the sales team in achieving their monthly KPI's for unit sales, profit per unit, finance penetration and add-on products within new cars. Carry out accurate appraisals of all vehicles presented in part-exchange and to agree valuations with the General Sales Manager and complete satisfactory negotiations with potential customers to maximise sales. To ensure budgetary sales/profit forecasts are achieved, and monitor departmental performance.
Data Quality and FCA Compliance: Ensure accurate completion of all new car sales paperwork and providing reports as required on all sales activities ensuring accurate sales forecasts. Making sure that the sales team accurately and vigorously collect all customer contact and vehicle data in order to maximise the quality and content of the customer database (adhering to the Company's FCA obligations).
We're looking for:
The successful applicant will have experience in New Car Sales and is now looking for a new challenge and better promotion opportunities, ie: a Sales Controller, Business Manager, Sales Manager or an Experienced Sales Executive looking for your first step into management.
Unlimited confidence, resilience, drive and energy.
Be well-presented with the desire, character and attitude to succeed.
The ability to quickly establish and build rapport with our customers.
Valid full driving licence is required and you will need to be willing to work between 8.30am and 18:00pm Monday – Saturday, plus working every other Sunday with a day off in the week.
So if think you have what it takes and want to work with a company that's going places, then we want to hear from you.
Apply for this job
Please complete the form below.
Your data is used to notify the employer of your interest and they may contact you about the vacancy. We will not use your data for any other purpose. Your details will be deleted from our database seven days after the vacancy closing date.