Operations Manager – Coventry
Job added:

30 November 2015

Salary :

Very competitive plus benefits
Contact : Caroline Chapman

Email : caroline.chapman@landarltd.com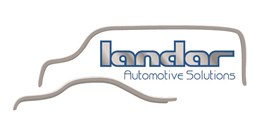 The Company
Landar Limited is a specialist automotive management consultancy that provides outsourced management and administrative support services to the automotive industry. We are proud to be different and the company has a culture of always putting the customer first.
The Role
We are looking for an Operations Manager to head up a Customer Experience Team for our client who is a prestigious motor manufacturer. You will be responsible for the day to day management of a complex and very busy department with daily liaison with the Client and their retailer network.
Key Responsibilities:
Supervision of the Customer Assistance team ensuring all processes are actioned within the daily SLAs to avoid/mitigate losses.
To ensure service levels are met and constantly improved by conducting regular reviews.
Provide daily/weekly/monthly reporting to the client.
Look for ways to improve the service levels by managing suppliers and network partners.
Ensure all teams are set objectives, performance managed, motivated and trained to the highest level.
Support the development of systems enhancements and projects to deliver improved functionality, risk management and customer experience enhancement.
Manage the out of hour's provision to ensure all hours are covered and all processes are followed.
Set up and manage all departments and inter department processes to ensure the client/customers are getting an outstanding service.
Ensure all team processes are adopted and followed continuously, as well as implementing and designing new ones.
Person Specification:
Previous experience in an operations role, ideally within the automotive industry.
Previous experience of leading a team and driving excellence, with effective people management and leadership skills.
Excellent communication skills, with the ability to develop and maintain strong relationships with the client, suppliers and internal departments.
Excellent analytical skills, with an ability to analyse data and interpret this succinctly.
Ability to acquire and put into practice new knowledge and skills, developed though on the job training.
Candidates should ideally be educated to degree level or have significant relevant professional experience.
Normal 0 false false false EN-GB X-NONE X-NONE
How To Apply
If you want to work for a progressive company with an empowering ethos that will reward you with recognition and the opportunity to achieve internal progression we would love to hear from you. Please send your CV and a covering letter detailing salary expectation and current availability to caroline.chapman@landarltd.com.
No calls accepted from recruitment agencies.
Normal 0 false false false EN-GB X-NONE X-NONE
Apply for this job
Please complete the form below.
Your data is used to notify the employer of your interest and they may contact you about the vacancy. We will not use your data for any other purpose. Your details will be deleted from our database seven days after the vacancy closing date.