Parts Advisor
Job added:

22 October 2015

Salary :

Commensurate with skills and responsibilities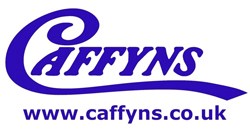 JOB TITLE- Parts Advisor

LOCATION - Land Rover, Lewes
DEPARTMENT - Parts
HOURS OF WORK - 7.30am to 5.30pm Monday to Friday 8.00am to 13.00pm Saturday on a rota basis
SALARY - Commensurate with skills and responsibilities
CLOSING DATE - 8th November 2015
MAIN PURPOSE OF JOB:
Source, order, receive and identify stock, and check goods from suppliers. Ensure accurate identification of customers' needs using electronic parts catalogues and stock lists and correctly locate items in stores
OBJECTIVES AND KEY TASKS:
All transactions completed within authorised discount structure.
All goods in to be checked for accuracy against orders/delivery notes.
All parts issued to have receipt, payment or authorised signature.
Ensure all required parts and additional accessories are offered to customers ensuring customer satisfaction. Refer sales opportunities to parts manager on pricing/discount issues
Ensure stock control documentation is completed accurately.
Ensure stock is issued in line with company policy regarding payment or exchange. Assist dealership staff in parts identification.
Source additional parts from outside the dealership and use computer/microfiche to search for parts.
Ensure all credits are authorised.
Keep all parts catalogues updated.
Ensure the parts manager is kept aware of stock movement.
Ensure delivery shortages are claimed for.
Assist in any marketing activity as required.
Develop good working relationships with all the dealership team.
Ensure the safety and security of people, vehicles and property at all times, reporting any known faults or hazards.
Work within manufacturers procedures.
Provide a back counter service to the service workshop.
How To Apply
Full Job Description and Person Specification on our website www.caffyns.co.uk
Please click on Careers to apply online
Normal 0 false false false EN-GB X-NONE X-NONE