Programme Manager
Job added:

24 November 2015

Salary :

Competitive salary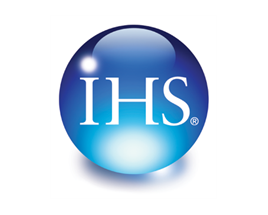 IHS (NYSE: IHS) is the leading source of information and insight in pivotal areas that shape today's business landscape: energy, economics, geopolitical risk, sustainability and supply chain management. Businesses and governments around the globe rely on our comprehensive content, expert independent analysis and flexible delivery methods to make high-impact decisions and develop strategies with speed and confidence. IHS was founded in 1959 and is headquartered in Englewood, Colorado, USA. Trusted by clients for more than 50 years, IHS employs more than 9000+ people in 32 countries. We serve 80 percent of the Global Fortune 500 as well as businesses and governments in 165 countries.
Summary:
A vital role in managing PolkConnect programme delivery across our client base. This person will be responsible for SLA and driving engagement in the PolkConnect programme between IHS and servicing client needs in coordination with the operational teams. It is expected that this role will need to spend a significant portion of time at client sites.
Roles and Responsibilities:
Management of SLA and delivery to client from operations, including scheduling, coordination, measurement (scorecards) and prioritization of all aspects of programme deliveries
Management of Field Consultant team and ensuring objectives are met
Tracking of issues and escalation to ensure delivery with SLA
Billing of clients
Management of priorities across the programmes for scheduling purposes
Working with sales team to drive programme engagement
Writing programme case studies to drive engagement
Programme reviews and weekly/monthly status of deliveries with client and driving priorities in the operational teams
Drive Programme delivery improvements for efficiency and faster enrollments
Handling data integrity objections
Provide clear client objectives for requirements
Work with analytical solutions team to ensure successful delivery of custom analytical reports to clients
Creating a can-do environment for delivery of programme, promoting client programme objectives internally to better engage delivery teams
Assisting in responses for objection handling with NSC and regional managers
Clear and concise, minuted client status meetings
Design and implementation of programme best practices guides and training material
Product feedback and engagement with future product development/direction
Management of 3rd party relationships for programme (excluding DMS)
Required Education:
B.S. or B.A. or equivalent
Required Experience:
Minimum of 10 years experience in Aftersales Automotive environment
Strong PC skills with ability to learn new software programs quickly.
Sound interpersonal skills with the ability to negotiate and be persuasive
Understanding of consultative selling techniques – able to build relationships with operational management, senior management at NSC and with dealers
Comfortable working in a highly complex and fast paced organization.
Other skills:
Strong presentation and marketing skills
Excellent interpersonal skills with the ability to motivate high performance
Excellent account management skills
Creative and innovative approach to solutions
Must be action oriented, results driven, and independent
Ability to balance business driven aggressiveness with motivation is critical to this role
Fluent in English, written and spoken.
Strong MS Office skills
Physical Requirements:
Extensive travel will be required, sometimes at short notice
Normal 0 false false false EN-GB X-NONE X-NONE
Normal 0 false false false EN-GB X-NONE X-NONE
How To Apply
https://career4.successfactors.com/sfcareer/jobreqcareer?jobId=59643&company=ihs&username
Normal 0 false false false EN-GB X-NONE X-NONE