Regional Manager
Company : Porsche Cars Great Britain Ltd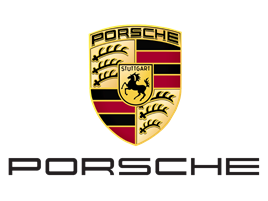 Porsche Cars Great Britain Ltd is a wholly owned subsidiary of Porsche AG. Whilst respecting our history, Porsche is firmly focused on the fascinating challenge of a fast-changing competitive and customer landscape whilst growing profitably the Porsche way – with enthusiastic customers and as an excellent, social and approachable employer.
The prestige and family history behind our brand makes us one of the premier automotive companies in which to develop a career and we have a rare opportunity to join our Operations team in the role of Regional Manager. This role provides the pivotal link between Porsche and our dedicated franchise partners and will take ownership for the strategic direction of seven Porsche Centres in the South East along with one in Dublin. As an ambassador of our brand, you will be responsible for implementing an effective business development plan covering all commercial, operational and personnel aspects of the Centres' businesses – BOTH Sales and Aftersales. The role necessitates travel across the given region along with regular travel to our Reading Headquarters.
Working in partnership with Centre Principles and senior business leaders, you will use your experience, commercial flair and the support of Porsche business programmes to provide each Centre with practical solutions to issues as well as initiatives, ideas, training and support designed to share best practice and grow the business in the region along with maximising superior customer service.
This is an inspiring, entrepreneurial and highly influential role requiring a wide range of skills and attributes. You must have an automotive background where you have demonstrated senior level accountability for all aspects of business strategy, ideally in a multi-site franchise set up. You must be able to show real success in business planning, execution, compliance, review and development; underpinned with an exemplary commercial understanding and adherence to good process and best practice.
Your communication skills in all areas will be outstanding and you will balance the diplomatic approach needed with pragmatic decision making and implementation.
How To Apply
If you can demonstrate the skills and experience we are looking for, are looking for a more challenging and rewarding opportunity with a premium brand, and would love to join our team then please apply directly ensuring you also attach a copy of your CV or send this directly to: recruitment@porsche.co.uk
Closing date for applications is Monday 27th June 2016. Due to the high volume of applications we generate for our vacancies, we are regrettably not able to send a personalised reply. However successful candidates will be contacted no later than 2 weeks after the closing date.
2016 could be your most rewarding year to date by experiencing the Fascination of Porsche.
Apply for this job
Please complete the form below.
Your data is used to notify the employer of your interest and they may contact you about the vacancy. We will not use your data for any other purpose. Your details will be deleted from our database seven days after the vacancy closing date.