Regional Director
Email : Simon@tts123.co.uk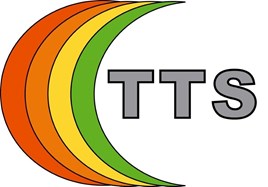 ---
0 0 1 421 2400 Bauer Media 20 5 2816 14.0 Normal 0 false false false EN-GB JA X-NONE TTS are a young go ahead company in the Telephone Enquiry Management Field.
After trading for 16 years, with an established track record of working with some of the AM top 100 groups, TTS are now looking for major expansion.
TTS have worked with many of the brands and covers all of the UK and needs to recruit specialists in the regions of the UK to expand the business. With a turnover in excess of a £million a year TTS are already one of the biggest players in this field.
Who fits the bill
TTS are looking for seasoned professionals in the automotive industry, to work with the directors of TTS, to expand their ever increasing market share in this field. Experience can be in Sales or Aftersales or both. An ability to make contact with senior executives in the Automotive industry in your region is essential. The ability to discuss at this level is also essential. It is essential that the Regional Directors have the ability to discus contracts at Director Level and understand training and development of individuals through standardised reporting systems.
The post
Is a development role to join the company as a consultant and run and grow your own region. There are targets and payoffs, but most importantly this would be your own business inside a very successful existing business.
TTS has grown to its current size by its personal approach to its clients. TTS deliver on its promises of improvement and return on investment, and this can only grow with more key staff to operating closely with the clients.
Hands on managers.
Why TTS
TTS are offering this role of Regional Director as their expansion and high levels of customer satisfaction cannot be maintained just by employing more staff. Consistency is the key to our success.
TTS needs committed professionals, who are dedicated to growth and exceptional customer service and satisfaction. TTS's policy is to recruit at Director level to grow their business. The returns will be commensurate with the achievement.
But the sky is the limit.
Also TTS will handle all admin, and offer a total package for the new team to allow the new Directors to specialise on growth.
The future.
TTS would help the Regional Directors grow their businesses and end up with 4 or 5 employees reporting to each of the RD's.
In December 2016 the Regional Directors will be offered TTS Ltd Shares and a position on the executive board.
How To Apply
If you are ready for a change, love impacting on a dealerships profitability, love a challenge, enjoy training and development as well as enjoy quality of life, contact us on the email address below with the subject ''Regional Director Post'' enclosing a one page track record and why would like to apply for the post.
Simon@tts123.co.uk
Apply for this job
Please complete the form below.
Your data is used to notify the employer of your interest and they may contact you about the vacancy. We will not use your data for any other purpose. Your details will be deleted from our database seven days after the vacancy closing date.