Regional Sales Manager
Company : TWG Services Ltd

Email : Millie.taylor@thewarrantygroup.com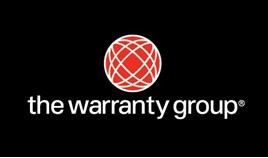 Due to internal promotions, a rare opportunity has arisen for 2 Regional Sales Managers to join our Motor Corporate team.
These exciting opportunities would be ideally suited to a current Motor Retail Business, Sales or General Manager or someone already operating in a similar role.
The day to day responsibilities of the role include:
To train and develop all retailer staff within the job holder's designated area of responsibility.
Develop professional relationships with key decision makers to profitably promote TWG products and services, in order to improve their sales volumes of associated products.
Arrange quarterly review visits with Retailer management.
Review current sales vs the Upsell Opportunity.
Agree any actions necessary with retailer management to improve their current product performance.
Carry out Warranty, GAP and Service Plan programme training with staff and or refresher training as and when required. Training consists of Model Presentations, Product Knowledge Training, Covering Cover Levels and Terms and Conditions.
Handle product queries from retailer staff.
Discuss with retailer management other business opportunities relating to TWG products and services.
Complete detailed sales analysis with informed recommendations.
Knowledge, Skills and Competencies:
Presentation/Negotiation; Self-Motivation; Planning and Organising; Inter-personnel/Communication; Initiative; Business Awareness; Computer Literacy. Decision Making/Judgment; Influence; Network Building; Organisational Awareness; Prioritisation; Problem Solving; Self-Awareness and Systems Thinking.
How To Apply
If you would like further information on these roles, please contact HR@thewarrantygroup.com, alternatively you can apply using the form below.
Apply for this job
Please complete the form below.