Regional Sales Manager
Location :

Toyota and Lexus Position for the North West
Company : The Warranty Group

Contact : Caroline Saunders

Email : caroline.saunders@thewarrantygroup.com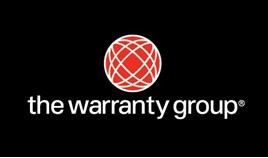 At The Warranty Group (TWG), we have an exciting future ahead of us, and we're always looking for new members to join the team. TWG is one of the world's premier global providers of warranty solutions and related benefits, with operations in more than 35 countries and nearly 1,700 employees. We are currently looking to recruit a Regional Sales Manager to look after the Toyota and Lexus Approved Car Warranty Programme, through the Toyota/Lexus Centre Network, build and maintain relationships with Toyota and Lexus field based staff and seek to grow the Warranty Sales business.
Core Job Responsibilities
Arrange quarterly visits with both Toyota & Lexus Centres
Review Mandatory Warranty sales v the Upsell Opportunity plus Retail sales from After Sales
Agree any actions necessary with Centre Management to improve their current product performance
Ensure Sales & Aftersales teams have the necessary product knowledge and training to carry out roles effectively when promoting the Approved Warranty programme by:
Undertaking Warranty Programme Training with staff and/or refresher training as and when required
Training Aftersales staff to deal with Claims, electronically
Handling Warranty queries from retailer staff
Ensuring staff fully aware of benefits gained from selling Warranty products
Liaise with Clients, TWG Services Limited personnel and other parties as necessary in order to resolve problems
Following Centre visits, produce a visit report detailing actions agreed with Centre Management
Plan weekly itineraries with Centre Management and ensure strategy for Centre visits clear to ensure make best use of time
Produce monthly reports, showing regional performance against objectives for specified product groups
Analyse Centre performance versus Toyota Approved Warranty objectives
Target specific non-complying/poor performing Centres and help improve these, with the support of Toyota and Lexus field staff and management
Develop sales tools with Business Development Director to enhance Approved Warranty sales
With Business Development Director, deliver presentations to Toyota GB PLC/Centres
Support Business Development Director in operation of account.
Qualifications: Education, Certifications and Experience
Minimum: Success at "A" Level standard or equivalent. This may be overridden in the case of a candidate who can demonstrate substantial practical experience with strong communication skills.
Preferred: Motor Industry/Warranty related an advantage, i.e. car sales executive, business manager, insurance or finance industry sales environment.
Industry/market related background.
Knowledge, Skills and Abilities
Independent, highly motivated and capable of achieving objectives in a positive manner with the minimum of supervision
An accomplished team player/winner, with good interpersonal skills
High Level Presentation/Negotiation / Influencing skills
Excellent Planning and Organising capabilities
Self starter
Business Aware
Computer Literate
Travel Required: 80% of time
Benefits include: Childcare Vouchers; Permanent Health Insurance; Life Assurance and Auto Enrol Pension.
Apply for this job
Please complete the form below.
Your data is used to notify the employer of your interest and they may contact you about the vacancy. We will not use your data for any other purpose. Your details will be deleted from our database seven days after the vacancy closing date.