Regional Sales Specialist
Salary :

£20,000 per annum plus uncapped commission, company car, laptop, iPad and mobile phone

Location :

Field based UK
Contact : Rachel Pendlebury

Website : www.citnow.co.uk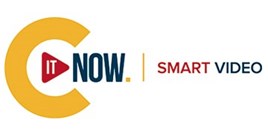 Number of positions available: 4
Are you looking for an exciting opportunity in Sales within the automotive and video solutions industry?
Are you an energetic, resilient and self-driven individual with a passion for cars, driving and technology?
Established in 2008, CitNOW is the world's largest and foremost provider of video to the automotive industry, providing sales, aftersales and bodyshop video services to 28 automotive manufacturers. CitNOW Video Solutions offers car retailers the opportunity to sell more cars, labour and parts more profitably through our personalised video presentation services.
Delivered through a series of simple to use apps and supported by our account management and knowledgeable field based business development teams we're passionate about making sure that our clients receive a return on investment and their customers an enhanced service. We are a rapidly growing business with offices in the UK, Europe and Asia Pacific.
Due to business growth, we are looking for ambitious individuals who are seeking a career in a Regional Sales role. The main purpose of this Regional Sales role is to drive sales and build CitNOW brand advocacy within the region and communicate to prospective clients the benefits associated with the use of our products to create desirability. You will be provided with comprehensive training to become our Regional Sales Product Expert.
The ideal candidate will be able to do the following:
You will be comfortable meeting new people, attend multiple meetings every day to engage, demonstrate and present our market leading solutions
You will need to be able to prioritise, multi-task and complete work timely and thoroughly without loss of detail or quality
We are looking for confident and articulate individuals with the gravitas to speak to prospective clients and the hunger for success
You must be polished and well presented with a professional manner
Be able to negotiate and handle client objections
Have a strong work ethic
Take pride in everything you do Normal 0 false false false EN-GB X-NONE X-NONE
How To Apply
If you are interested in this exciting opportunity and are based in the UK, please send all applications to hr@citnow.com
Apply for this job
Please complete the form below.
Your data is used to notify the employer of your interest and they may contact you about the vacancy. We will not use your data for any other purpose. Your details will be deleted from our database seven days after the vacancy closing date.