Rental Sales Manager
Salary :

Basic salary of £35,000 OTE £50,000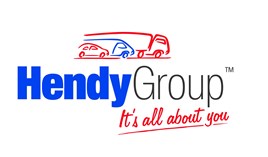 Whilst the main office is based in Eastleigh, Hampshire, this does not necessarily mean you to have to live in the area as the business for this role is nationwide and travel and staying away is part of the position. We are looking for someone who has experience in dealing with large rental business as this role entails managing existing customers, whilst continuing to grow our business in that area. You need to have a full understanding of managing stock, price changes and be pro-active in talking to our customers.
Experience in debt management is also a key part of this well established position. It is crucial that your time management is second to none as you will liaise with external PDI and delivery centres to ensure your sales are delivered correctly and on time.
How To Apply
Normal 0 false false false EN-GB X-NONE X-NONE MicrosoftInternetExplorer4 If you would like to apply for this position please go to www.hendy.co.uk and click on careers.