Residual Value Manager
Job added:

21 October 2016

Location :

Farnborough, Hampshire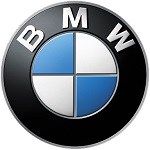 An exciting opportunity to contribute to our award winning business

BMW (UK) Ltd is the sales, marketing and aftersales division of the BMW Group in the UK. The business, which is based in Farnborough, is responsible for the distribution and sale of BMW Group products (BMW, MINI and Motorcycles) primarily through its independent BMW Retail network.

The BMW Group business is growing quickly and our proactive Sales Operations team is expanding to meet these challenges. You will optimally position BMW new and used car products with Residual Value (RV) setting organisations, leasing companies and automotive data / Whole Life Cost data providers, ensuring that the many benefits of our class-leading products are fully recognised.

The Role:
Work closely with independent Residual Value setting analysts to ensure appropriate RV positions for BMW vehicles throughout their entire product life cycle
Ensure that Whole Life Cost data providers have a clear understanding of our products to allow an accurate reflection of future ownership costs
Lead new product launch positioning and the communication of midlife-cycle measures, focusing on key elements such as specification, technology and our many competitive advantages
Co-ordinate Residual Value analysis and communication for BMW UK and provide ongoing communication and collaboration on a UK, European and Global basis
Residual Value monthly reporting for new and used BMW vehicles
Contribute to new car sales planning and volumes with regards to future vehicle values
Management of day to day product queries from Residual Value / Data Providers
Attendance at off-site venues for meetings, industry conferences and BMW product events
The Individual:
Proven track record within the automotive industry; practical working experience of the Residual Value industry. Knowledge of BMW products and an appreciation of the intrinsic technologies within automotive products is beneficial
Strong analytical skills; able to perform advanced level data analysis including trending / interpolation and to build appropriate supporting argumentation
Able to interpret complex information to identify cause and effect and derive appropriate solutions
Effective communicator and relationship builder with demonstrable influencing and negotiating skills at a senior level within both a corporate environment and a high-profile industry
Ability and willingness to travel within the UK, and occasionally Europe, including some overnight stays
As a part of the BMW Group, a career with BMW (UK) Ltd can offer long term opportunities for growth and development locally, nationally and internationally. The BMW Group invests in its employees and boasts a positive and supportive culture and flexible working environment. We have recently moved into new prestigious offices in Farnborough that provide a great place to work with good people and exciting, engaging and industry leading brands.
How To Apply
To apply for the role of Residual Value Manager, please apply via the button shown.

This vacancy is being advertised by Webrecruit. The services advertised by Webrecruit are those of an Employment Agency.
http://bmwuk.webrecruitjobs.com/wd/plsql/wd_portal_cand.form?p_web_site_id=4731&p_web_page_id=283752&p_ccp_path=APPLY#utm_medium=jobboard&utm_content=283752&utm_campaign=bmwuk&utm_source=AM
Apply for this job
Please complete the form below.
Your data is used to notify the employer of your interest and they may contact you about the vacancy. We will not use your data for any other purpose. Your details will be deleted from our database seven days after the vacancy closing date.