Sales, Service and General Managers
Location :

Various Locations
Company :

Peugeot Citroën Retail Group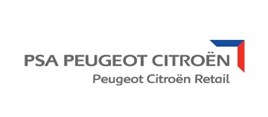 Peugeot Citroën Retail UK Ltd has 45 dealerships across the UK and Ireland and is the manufacturer-owned distribution group for Peugeot, Citroën and more recently DS. The Group has over 100 years of trading history in the UK and is better known for its trading names of 'Robins & Day Peugeot' and 'Citroën Retail Group'.
The Group has an annual turnover in excess of £840m and sits in the Top 10 of the AM100. In 2014 the Group sold in excess of 40,000 new vehicles delivering 1.73% of the total UK car and van market. In addition, used sales topped 32,000 vehicles and in the aftersales departments, PCR UK sold over 570,000 hours, making the Group one of the largest in the UK.
Peugeot Citroën Retail Group has one clear vision - to 'lead the way' and to be the example for the Peugeot, Citroën & DS dealer networks in the UK. The teams are passionate to deliver this vision through exemplary customer service and the Group's core values that put priority on developing and valuing the people in the team.
Peugeot Citroën Retail Group truly believes that its competitive advantage lies with the quality of people employed within its business.
Therefore, we are looking for people who share this vision and are able to clearly demonstrate how they can add value to an already thriving business and see joining the Group as a career.
NEW DEALERSHIP – PCR Chingford Opening November 2015
The Group is currently constructing a new flagship dealership in Chingford (North London) to represent the 3 brands of Peugeot, Citroën and DS. This is an exciting opportunity to join a brand new state-of-the-art site and be part of its birth and future success from day one.
We are looking to recruit exemplary Sales and Service Managers who can lead a new team from the front. The successful individuals will have previous automotive management experience and a track record demonstrating excellent customer service and the passion & drive to ensure success.
To create a successful business it's important to have like-minded people in all departments, therefore, we are also looking for enthusiastic, passionate, driven individuals to join us in the following roles:
Sales Executives Normal 0 false false false EN-GB JA X-NONE
Finance Analysts
Sales Administrators
Vehicle Technicians (at all levels)
Customer Service Advisors
Normal 0 false false false EN-GB JA X-NONE Excellent benefits are available including: Normal 0 false false false EN-GB JA X-NONE
Flexible working and job share encouraged
Share Incentive Scheme
Employee Recognition Programmes
Employer Contributed Stakeholder Pension Scheme
Employee Car Scheme
Competitive salary
Comprehensive Training
General Manager Opportunities Competitive Salary package
Robins & Day Leicester
Robins & Day Liverpool
Robins & Day Morden
Citroën Retail Group Hatfield & Letchworth (Dual-site role)
We are looking for high-calibre candidates to lead some of our key businesses in key locations across the UK. These roles would be an ideal opportunity for an experienced General Manager or an experienced General Sales Manager looking for progression.
Assistant Sales Manager – PCR Sale Basic up to £20,000pa OTE £40,000pa
We are looking for a high-calibre candidate to assist the Sales Management team at our flagship, dual-brand dealership in Sale crossing both new and used car departments. This is an ideal opportunity for an experienced Assistant Sales Manager looking for a new challenge or an experienced sales professional looking for progression. All we ask for is a proven track record in sales and that you're looking for an exciting and varied role.
Normal 0 false false false EN-GB JA X-NONE
How To Apply
If you feel excited about joining a manufacturer-owned business and believe you can deliver exemplary customer service and passionately drive for excellence, then please apply by e-mailing your CV to pcr.recruitment@mpsa.com quoting reference PCR/AM.
Normal 0 false false false EN-GB JA X-NONE
Apply for this job
Please complete the form below.
Your data is used to notify the employer of your interest and they may contact you about the vacancy. We will not use your data for any other purpose. Your details will be deleted from our database seven days after the vacancy closing date.