Sales Executive
Job added:

26 February 2016

Salary :

OTE £40,000 - £55,000
Email : branded.a4lgap1fvctl@cvwow.aptrack.co

Telephone : 0800 634 4477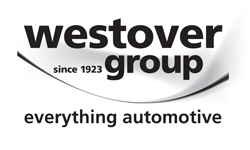 Passionate about sales? Looking for a role that offers career progression and the chance to earn a fantastic income within the security and excitement of one of the busiest Nissan Dealerships in the UK? Look no further, Westover Group are now looking to recruit the next generation of Sales Executives and we are looking for people just like you!
The Westover Group is one of the UK's most successful independently owned retail motor dealership groups operating across Dorset and Wiltshire. The Group now retails over 13,000 cars a year, from 20 locations representing 16 Manufacturers.
Due to continued success, our Nissan Centre in Bournemouth is expanding with one of the widest model ranges within our industry – we are about to embark on a major redevelopment to enable us to sell over 2750 cars next year. This expansion has created exciting new opportunities for ambitious, motivated, hardworking Sales Executives to join our successful Nissan team.
Who Are We Looking For?
If you have a proven track record in sales and customer service, we want to hear from you. Automotive experience with a fast paced volume orientated brand would be ideal, but we are also open to receiving applications from individuals from all backgrounds including retail, estate agency, hospitality and mobile phone sales. As a minimum standard you must have a drive to meet and exceed targets, possess great communication skills and have a "can do" attitude.
Please Note: To be considered for this position you must possess a full UK driving license.
What Will I Be Responsible For?
Joining us as a Sales Executive, you will be responsible for actively maximising every sales opportunity and committing to consistently meeting both customer expectations and volume objectives of the brand and brand location. Integrity and professionalism are prerequisites to ensuring that you represent the Westover Group and the Nissan Brand at the highest possible level at all times. You will have a keen desire to learn all you can about the product you are selling and will be motivated to ensure your knowledge base is developed through regular attendance at Brand and group training.
You will be well supported by experienced administration, logistics and handover teams and mentored by our management team consisting of General Sales Manager, Business Manager and three retail Transaction Managers.
Rewards, Benefits & working week
Joining us as a Sales Executive, you can expect to will receive a guaranteed basic salary plus a guaranteed commission for the first three months of your employment to support you financially whilst finding your feet. Thereafter there is scope to earn on target earnings of £40,000 per annum. Our highest performing Sales Executives earn in excess of £55,000 per annum. You will receive full product training and support to not only maximise your earning potential but also to underwrite a long term career and progression within the group.
22 days annual leave, rising to 26 after qualifying length of service with Group;
Opportunity to join the company pension scheme and Life Assurance;
Discounts on new vehicle, used vehicle, service and parts purchases;
Company car with private mileage fuel allowance.
Your core hours of work will typically be 08.30 to 18.30 on a rota basis incorporating weekends with a day off in the week. Sunday hours are typically 10.00 to 16.00.
If you feel you have the motivation, drive, passion – and stamina - to exceed as a Nissan Sales Executive in the busiest and most successful Nissan Dealer in the South of England, we want to hear from you. Please click APPLY below to register your interest.
Normal 0 false false false EN-GB X-NONE X-NONE
Apply for this job
Please complete the form below.
Your data is used to notify the employer of your interest and they may contact you about the vacancy. We will not use your data for any other purpose. Your details will be deleted from our database seven days after the vacancy closing date.