Sales Executive – Fleet / Business to Business
Job added:

26 February 2016

Salary :

£Competitive + Bonus
Email : branded.a4lgap1fvcso@cvwow.aptrack.co

Telephone : 0800 634 4477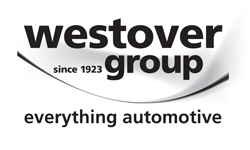 Experienced in the automotive industry? Looking for a challenging new position within fleet sales? Look no further, Westover Group are now looking to recruit an experienced Fleet/ Business to Business Sales Executive and we are looking for people just like you!
The Westover Group is one of the UK's most successful independently owned retail motor dealership groups operating across Dorset and Wiltshire. The Group now retails over 13,000 cars a year, from 20 locations representing 16 Manufacturers.
Due to continued success, our Toyota Centre in Bournemouth is growing with models such as the all-new Prius, the new RAV4 hybrid and later this year the eagerly awaited revolutionary Hybrid Crossover expanding Toyota's world leading Hybrid offering across 5 models - with Hydrogen fuel cell technology already in the wings! – plus Toyota are pushing further into the LCV market with all new Hilux and the all new Pro-ace line up – and that's without the plans we have for Lexus which will link with this opportunity.
This significant expansion has created a new exciting opportunity for an ambitious, motivated and hardworking Automotive Fleet Sales Executive to join our successful Toyota team.
Who Are We Looking For?
We're looking for an exceptional Fleet Sales Executive who will ideally have previous experience of forging relationships with local companies and business users, who can demonstrate a successful record with contract hire and funding. Alongside previous experience within automotive sales, you must have a drive to meet and exceed targets, possess great communication skills, be trustworthy, self motivated and have a "can do" attitude.
Please Note: To be considered for this position you must possess a full UK driving license.
What Will I Be Responsible For?
Working alongside the established fleet admin/ sales support, and reporting to the General Sales Manager, the successful Fleet Sales Executive will plan and organise their own daily selling activity – telephoning and meeting sales prospects (previous/existing Fleet customers, general enquiries, sales leads and cold calling) to win new business. Integrity and professionalism are prerequisites to ensuring that you represent the Westover Group and the Brand at the highest possible level at all times.
Rewards & Benefits
Joining us as a Fleet Sales Executive, the remuneration and benefits package available reflects the demands and opportunities associated with this position. Working conditions and career opportunities are excellent at Westover Group. You will receive up to 26 days annual holiday, company car, fuel, pension and life cover benefits.
If you feel you have the motivation, drive and passion to exceed as a Fleet Sales Executive, we want to hear from you. Please click APPLY below to register your interest.
Normal 0 false false false EN-GB X-NONE X-NONE
Apply for this job
Please complete the form below.
Your data is used to notify the employer of your interest and they may contact you about the vacancy. We will not use your data for any other purpose. Your details will be deleted from our database seven days after the vacancy closing date.