Sales Executives
Company : Cambria Automobiles plc

Email : laura.marvell@grange.co.uk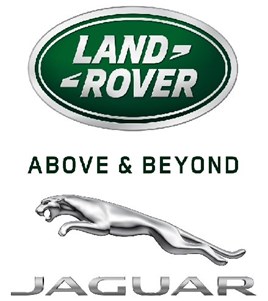 Grange and Cambria Automobiles plc
Cambria is one of the fastest growing automotive retail groups in the UK. Founded in 2006, the business now has 45 locations nationally with annual turnover in excess of £½ Billion. The prestige division trades as Grange and proudly represents Jaguar, Land Rover and Aston Martin.
The UK's largest premium automotive manufacturing business, built around two iconic British car brands: Land Rover, the world's leading manufacturer of premium all-wheel-drive vehicles, and Jaguar, one of the world's premier luxury sports saloon and sports car marques. All Jaguar and Land Rover product is engineered and designed in Britain and there are ambitious plans for global growth but the heart of the business remains in the UK.
We are part of that growth and are now expanding our Jaguar Land Rover operation in to North London and require the following:-
Sales Executives
We pride ourselves on having only the very best people on our sales teams. Passionate about our products on a personal level, all of our sales people work tirelessly to help our guests and to ensure that they enjoy the greatest experience possible.

There's more to the role than hitting sales targets however; working in a fast paced, exciting and dynamic team, you'll work alongside our customers to build relationships, assist them in making decisions and match them to their perfect car.
The individuals - We are currently looking for people with a passion for delivering an exceptional buying experience and delighting guests every step of their journey. We can ensure that you'll work in a dynamic, exciting and friendly environment that always supports all staff members, aids development and rewards hard work. We reward our team with a competitive salary, achievable bonus scheme and a company vehicle.
How To Apply
To apply for these positions, please send your CV and any back-ground information you feel supports your application to Laura Marvell, Cambria Automobiles plc - laura.marvell@grange.co.uk the closing date for applications is Friday 1st July 2016.
Apply for this job
Please complete the form below.
Your data is used to notify the employer of your interest and they may contact you about the vacancy. We will not use your data for any other purpose. Your details will be deleted from our database seven days after the vacancy closing date.